Carter Validus REIT Investment Management Company, LLC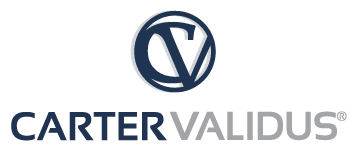 Carter Validus is a commercial real estate investment company built on four decades of experience, innovation, and success. Led by a team of real estate experts with transaction experience collectively totaling more than $38 billion, Carter Validus sponsors publicly registered non-traded real estate investment trusts (REITs) focused on healthcare and technology. Backed by a proven track record, an extensive network of business partners, and first-rate investment services executed by specialized teams of real estate professionals – they strive to be a leading provider of investment valuations, property acquisitions, property management, construction management, due diligence, and asset management.
Carter Validus engages in the acquisition of quality income-producing commercial real estate with a focus on data centers and healthcare facilities, preferably with long-term net leases to investment-grade and creditworthy tenants.
About Sponsor
Founded: 2009
Management Team
Chief Executive Officer:

John E. Carter
President & Chief Investment Officer:

Micheal A. Seton
Chief Operating Officer:

Lisa Drummond
Chief Financial Officer:

Todd Sakow
Sponsored Offering(s):
REITs
Sponsor Contact Information
Carter Validus
4890 W. Kennedy Blvd., Suite 650
Tampa, FL 33609
Phone
813-287-0101
Email
contactus@cvreit.com
Nontraded REITs
Product Name
Effective Date
Close Date
Asset Type
LifeStage

Capital Raised
Total Assets

Investments
Liquidity

Effective Date
5/29/14
Closed Date
5/29/17
Asset Type
Data Center & Healthcare
LifeStage
Growth
Capital Raised
$819.1M
Properties
$1,070.0M
Investments
51
Liquidity

Effective Date
12/10/10
Closed Date
6/6/14
Asset Type
Data Center & Healthcare
LifeStage
Maturing
Capital Raised
$1,716.0M
Properties
$2,337.7M
Investments
84
Liquidity