Carter Validus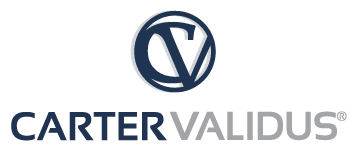 Since April 2015, Carter Validus Mission Critical REIT II, Inc. has invested $848 million in data center properties located in 18 different states in the U.S.
Carter Validus is a commercial real estate investment company built on four decades of experience, innovation, and success. Led by a team of real estate experts with transaction experience collectively totaling more than $38 billion, Carter Validus sponsors publicly registered non-traded real estate investment trusts (REITs) focused on healthcare and technology. Backed by a proven track record, an extensive network of business partners, and first-rate investment services executed by specialized teams of real estate professionals – they strive to be a leading provider of investment valuations, property acquisitions, property management, construction management, due diligence, and asset management.
Carter Validus engages in the acquisition of quality income-producing commercial real estate with a focus on data centers and healthcare facilities, preferably with long-term net leases to investment-grade and creditworthy tenants.
Sponsor Snapshot
Carter Validus Mission Critical REIT II, Inc. commenced a follow-on offering on November 27, 2017, and has raised $27.7 million as of January 29, 2018. The REIT's portfolio as of January 31, 2018, consisted of 68 properties, with 43 in the health care sector and 25 data centers.
AUM*
   $3.9 Billion

Total Equity Raised**
   $2.8 Billion

Number of Liquidity Events***
   0
* Total assets for all active alternative investments at most recent quarter end, excluding full-cycle programs.
** During offering periods, including DRIP proceeds, for all offerings.
*** As defined by Blue Vault where total liquidity has been achieved for common stock.
(Data current through September 30, 2017)
Links

Carter Validus Mission Critical REIT Announces $3.00 Special Distribution
Exploring Carter Validus Mission Critical REIT's Change in NAV
Carter Validus Mission Critical REIT Completes Sale of Chicago Data Center
Carter Validus Mission Critical REIT II Announces Two Data Center Acquisitions
Carter Validus Mission Critical REIT Selling Data Center Properties for Over $1.0 Billion
Carter Validus Mission Critical REIT, Inc. Announces Definitive Agreement to Sell Chicago Data Center for Approximately $315,000,000 and a Definitive Agreement to Sell a 14-Property Data Center Portfolio for Approximately $750,000,000
Nontraded REITs
Product Name
Effective Date
Close Date
Asset Type
Investments
Number of Investors
Effective Date
5/29/14
Closed Date
11/28/17
Asset Type
Data Center & Healthcare
LifeStage
Growth
Capital Raised
$1,111.4M
Properties
$1,586.1M
Investments
66
Liquidity
SRP/Tender
Number of Investors
Not available
Data current through September 30, 2017
Effective Date
12/10/10
Closed Date
6/6/14
Asset Type
Data Center & Healthcare
LifeStage
Maturing
Capital Raised
$1,716.0M
Properties
$2,319.2M
Investments
84
Liquidity
SRP/Tender
Number of Investors
Not available
Data current through September 30, 2017