Griffin Capital Company, LLC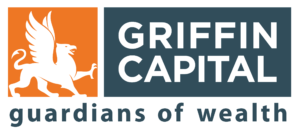 Griffin Capital Company, LLC ("Griffin Capital") is a leading alternative investment asset manager with nearly $10 billion in assets under management as of December 31, 2017. Founded in 1995, the privately held firm is led by a seasoned team of senior executives with more than two decades of investment and real estate experience and who collectively have executed more than 650 transactions valued at over $22 billion.
The firm manages, sponsors or co-sponsors a suite of carefully curated, institutional quality investment solutions distributed by Griffin Capital Securities, LLC to retail investors through a community of partners, including independent and insurance broker-dealers, wirehouses, registered investment advisory firms and the financial advisors who work with these enterprises.
About Sponsor
Founded: 1995
Management Team:
Kevin A. Shields:

Chairman & Chief Executive Officer
David C. Rupert:

President
Michael J. Escalante:

Chief Investment Officer
Joseph E. Miller:

Chief Financial Officer
Randy I. Anderson, Ph.D., CRE:

President (Griffin Capital Asset Management Company)
Sponsored Offering(s):
(See tables below)
REITs
BDCs
Interval Funds
Sponsor Contact Information
Griffin Capital
Griffin Capital Plaza
1520 E. Grand Avenue
El Segundo, CA 90245
Phone
310-469-6100
Fax
310-606-5910
Sponsor Snapshot
AUM*
   $10.0 Billion
Total Equity Raised**
    $9.4 Billion

Number of Liquidity Events***
    1
* Total assets for all active alternative investments reported by sponsors.
** During offering periods, including DRIP proceeds, for all offerings reported by sponsors.
*** As defined by Blue Vault where total liquidity has been achieved for common stock.
Links

Griffin-American Healthcare REIT IV Extends Share Offerings
Griffin Capital Essential Asset REIT Acquires LPL Campus in South Carolina
Griffin Capital Essential Asset REIT Announces Sale of DreamWorks Animation's Headquarters and Studio Campus
Griffin Capital Essential Asset REIT II Reports Third Quarter of 2017 Results
Griffin-American Healthcare REIT IV Acquires Nine-Property Central Florida Portfolio
Griffin Capital Essential Asset REIT Approves $10.04 NAV
Press Releases
Griffin Institutional AccessTM Real Estate Fund Surpasses $2 Billion in AUM
Nontraded REITs
Product Name
Effective Date
Close Date
Asset Type
Investments
Number of Investors
Effective Date
2/16/16
Closed Date
2/16/18
Asset Type
Healthcare
LifeStage
Growth
Capital Raised
$359.8M
Properties
$371.5M
Investments
29
Liquidity
SRP/Tender
Number of Investors
Not available
Data current through September 30, 2017
Effective Date
7/31/14
Closed Date
Continuous
Asset Type
Diversified
LifeStage
Maturing
Capital Raised
$762.8M
Properties
$1,199.9M
Investments
27
Liquidity
SRP/Tender
Number of Investors
Not available
Data current through September 30, 2017
Effective Date
2/26/14
Closed Date
3/12/15
Asset Type
Healthcare
LifeStage
Maturing
Capital Raised
$1,861.1M
Properties
$2,797.2M
Investments
215
Liquidity
SRP/Tender
Number of Investors
Not available
Data current through September 30, 2017
Effective Date
11/6/09
Closed Date
4/22/14
Asset Type
Diversified
LifeStage
Maturing
Capital Raised
$1,298.2M
Properties
$2,885.0M
Investments
75
Liquidity
SRP/Tender
Number of Investors
Not available
Data current through September 30, 2017
Effective Date
8/24/09
Closed Date
10/30/13
Asset Type
Healthcare
LifeStage
Full-Cycle
Capital Raised
$2,838.3M
Properties
$1,223.6M
Investments
Not applicable
Liquidity
Full-Cycle (12/3/14)
Number of Investors
Not applicable
Nontraded BDCs
Product Name
Effective Date
Close Date
Open / Closed
Asset Type
Industry Focus
Capital Raised

Total Assets

Liquidity

Number of Investors
Effective Date
1/20/15
Closed Date
3/15/16
Open / Closed
Closed
Asset Type
Debt
Industry Focus
Tech, Media, Telecom
Capital Raised
$44.8M
Total Assets
$41.0M
Liquidity
SRP/Tender
Number of Investors
Not available
Offering suspended March 15, 2016
Interval Funds
Product Name
Effective Date
Close Date
Asset Type
Capital Raised

Total Assets

Liquidity

Number of Investors
Effective Date
6/30/14
Close Date
Continuous
Asset Type
Private Equity
Capital Raised
$2,065.1M
Total Assets
$1,949.0M
Liquidity
SRP/Tender
Number of Investors
Not available
Data current through September 30, 2017
Effective Date
3/31/17
Close Date
Continuous
Asset Type
Diversified
Capital Raised
$20.0M
Total Assets
$24.1M
Liquidity
SRP/Tender
Number of Investors
Not available
Data current through June 30, 2017