Griffin Capital Company, LLC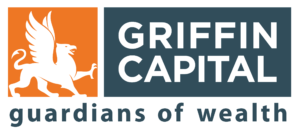 Griffin Capital Company, LLC ("Griffin Capital") is a leading alternative investment asset manager with approximately $9.5 billion* in assets under management. Founded in 1995, the privately held firm is led by a seasoned team of senior executives with more than two decades of investment and real estate experience and who collectively have executed more than 650 transactions valued at over $22 billion.
The firm manages, sponsors or co-sponsors a suite of carefully curated, institutional quality investment solutions distributed by Griffin Capital Securities, LLC to retail investors through a community of partners, including independent and insurance broker-dealers, wirehouses, registered investment advisory firms and the financial advisors who work with these enterprises.
*As of June 30, 2017.
About Sponsor
Founded: 1995
Management Team:
Kevin A. Shields:

Chairman & Chief Executive Officer
David C. Rupert:

President
Michael J. Escalante:

Chief Investment Officer
Randy I. Anderson, Ph.D., CRE:

Chief Economist
Joseph E. Miller:

Chief Financial Officer
Sponsored Offering(s):
REITs
BDCs
Interval Funds
Sponsor Contact Information
Griffin Capital
Griffin Capital Plaza
1520 E. Grand Avenue
El Segundo, CA 90245
Phone
310-469-6100
Fax
310-606-5910
Sponsor Snapshot
AUM*
   $9.5 Billion
Total Equity Raised**
    $8.7 Billion

Number of Liquidity Events***
    1
* Total assets for all active alternative investments at most recent quarter end, excluding full-cycle programs.
** During offering periods, including DRIP proceeds, for all offerings.
*** As defined by Blue Vault where total liquidity has been achieved for common stock.
(Data current as of June 30, 2017)
Links
Please note the following when reviewing the product detail table(s) below:
Total Asset figures listed are from the last quarter reported prior to the full-cycle event (or merger with another firm).
Blue Vault does not consider it a full liquidity event for the common shareholders until they can sell their shares or get cashed out completely.

Griffin Capital Essential Asset REIT Refinances $294 Million Portion of Credit Facility
Griffin Institutional Access Credit Fund Reorganizes and Absorbs Griffin Capital BDC
Griffin Institutional Access Real Estate Fund Announces Distribution
Griffin Capital Essential Asset REIT II Commences Follow-On Offering
Griffin Capital BDC Sets Date for Vote to Transfer Assets to a Griffin Interval Fund
Griffin-American Healthcare REIT IV Acquires Five Northern California Senior Housing Facilities
Nontraded REITs
Nontraded BDCs
Product Name
Effective Date
Close Date
Open / Closed
Asset Type
Industry Focus
Capital Raised
Total Assets

Liquidity

Number of Investors
Effective Date
1/20/15
Closed Date
3/15/16
Open / Closed
Closed
Asset Type
Debt
Industry Focus
Tech, Media, Telecom
Capital Raised
$44.8M
Total Assets
$41.0M
Liquidity
SRP/Tender
Number of Investors
Not available
Interval Funds and Nontraded CEFs
Product Name
Effective Date
Close Date
IF/NCEF
Asset Type
Capital Raised
Total Assets

Liquidity

Number of Investors
Effective Date
6/30/14
Close Date
Continuous
IF/NCEF
IF
Asset Type
Diversified Real Estate
Capital Raised
$1,631.2M
Total Assets
$1,710.6M*
Liquidity
SRP/Tender
Number of Investors
Not available
Capital Raised as of June 30, 2017
*Net Assets as of June 30, 2017
Effective Date
3/31/17
Close Date
Continuous
IF/NCEF
IF
Asset Type
Credit
Capital Raised
$20.0M
Total Assets
$24.1M
Liquidity
SRP/Tender
Number of Investors
Not available
Capital Raised and Total Assets as of June 30, 2017