Jones Lang LaSalle (JLL)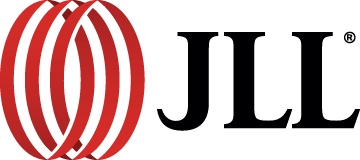 With more than 58,000 professionals in 230 offices operating across 80 countries, and a portfolio of approximately 3.4 billion square feet worldwide, JLL is a highly regarded global real estate services company and the sponsor of JLL Income Property Trust. JLW and LaSalle Partners merged in 1999 to form Jones Lang LaSalle. In 2014, Jones Lang LaSalle reported $4 billion in revenue and shortened its name to JLL. In 2015, it was named to the Fortune 500 list after reporting a record-high gross revenue of $5.4 billion.
LaSalle Investment Management, JLL Income Property Trust's advisor and the investment management division of JLL, has been one of the world's leading global real estate investment managers for more than 30 years. LaSalle invests only in real estate, bringing a unique focus and depth of experience to the sector. The firm specializes in providing comprehensive, multidisciplinary real estate investment services to a broad range of institutional and individual investors from across the globe. With nearly 700 employees in 17 countries worldwide, LaSalle manages approximately $55 billion of assets (as of December 31, 2014) on behalf of clients invested across all major property types. As a registered investment advisor that has managed real estate assets for institutional clients since 1980, the firm is among the largest managers of institutional capital invested in real estate and real estate-related assets.
About Sponsor
Founded: 1999
Management Team
President & Chief Executive Officer:

C. Allan Swaringen
Chief Financial Officer:

Gregory A. Falk
Sponsored Offering(s):
REIT
Jones Lang LaSalle Income Property Trust, Inc.
Sponsor Contact Information
Jones Lang LaSalle
333 West Wacker Drive
Chicago, IL 60606
Phone
312-897-4000
FA/Rep
855-823-5521
Email
jllipt@lasalle.com
Nontraded REITs
Product Name
Effective Date
Close Date
Asset Type
LifeStage

Capital Raised
Total Assets
Investments
Liquidity Event
Effective Date
10/1/12
Closed Date
Continuous
Asset Type
Diversified
LifeStage
Stabilizing
Capital Raised
$1,277.0M
Properties
$2,074.6M
Investments
54
Liquidity Event