Phillips Edison & Company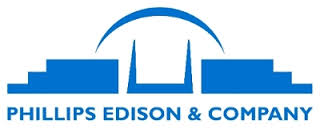 Since 1991, its primary mission has been to purchase under-performing, grocery-anchored properties and maximize their value through hands-on leasing, management and redevelopment. Today, with a national footprint of retail properties, Phillips Edison & Company has a proven track record to optimize retail property value with its complete operating platform. It provides a diverse range of retail solutions for investors and retailers looking to maximize their retail investment.
Its continued growth and success reflect the efforts of a unique team of talented, dedicated professionals with an exceptional level of in-house expertise in every discipline of the shopping center industry. They are committed to the success of its business partners and have the know-how and determination to help them achieve it.
About Sponsor
Founded: 1991
Management Team
Principal:

Michael C. Phillips
Principal:

Jeffrey S. Edison
Chief Operating Officer:

Robert F. Myers
Chief Financial Officer:

Devin I. Murphy
Sponsored Offering(s):
REITs
Sponsor Contact Information
Phillips Edison & Company
11501 Northlake Drive
Cincinnati, OH 45249
Phone
513-554-1110
Fax
513-554-1820
Nontraded REITs
Product Name
Effective Date
Close Date
Asset Type
LifeStage

Capital Raised
Total Assets

Investments
Liquidity

Effective Date
11/25/13
Closed Date
9/15/15
Asset Type
Retail
LifeStage
Maturing
Capital Raised
$1,103.8M
Properties
$1,486.5M
Investments
85
Liquidity

Effective Date
8/12/10
Closed Date
2/7/14
Asset Type
Retail
LifeStage
Maturing
Capital Raised
$1,759.2M
Properties
$2,380.2M
Investments
153
Liquidity