Phillips Edison & Company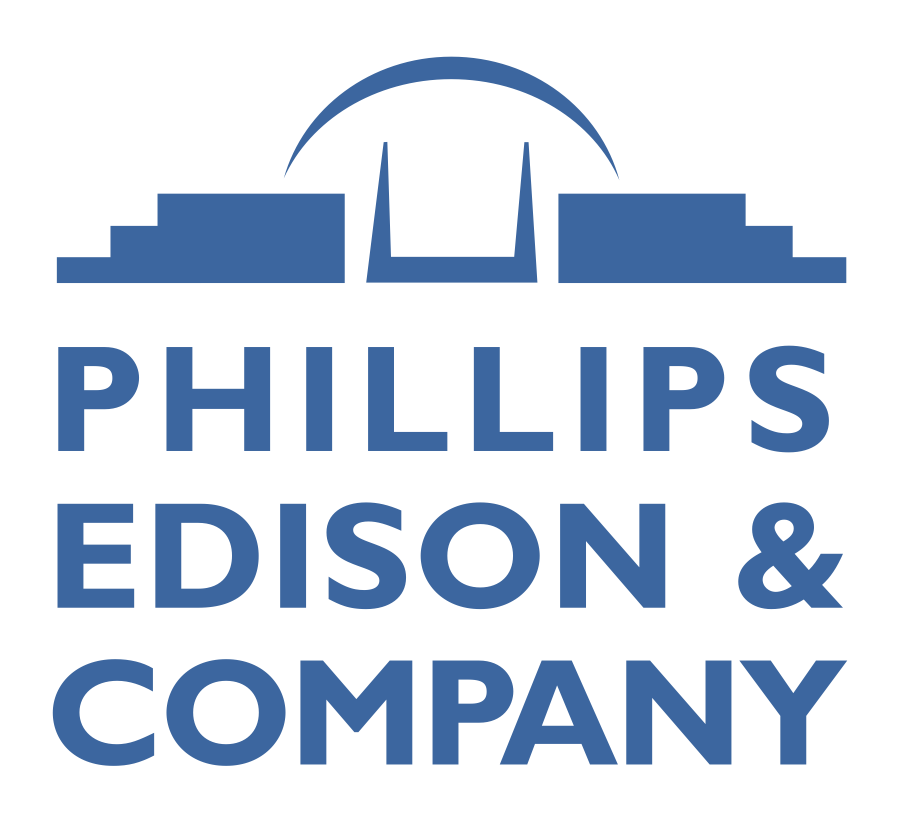 Since 1991, Phillips Edison & Company has focused on the grocery-anchored shopping center sector. The company has a fully integrated in-house operating platform built on market leading expertise designed to optimize property value and consistently deliver a great shopping experience. Led by a veteran management team, Phillips Edison's operating platform provides retail services including acquisition, redevelopment, leasing and management of grocery-anchored retail centers. The company's portfolio currently includes a national footprint of retail properties. The company has corporate offices in Cincinnati, Salt Lake City, New York City and Atlanta.
About Sponsor
Founded: 1991
Management Team
Principal:

Michael C. Phillips
Principal:

Jeffrey S. Edison
Chief Operating Officer:

Robert F. Myers
Chief Financial Officer:

Devin I. Murphy
Sponsored Offering(s):
REITs
Sponsor Contact Information
Phillips Edison & Company
11501 Northlake Drive
Cincinnati, OH 45249
Phone
513-554-1110
Fax
513-554-1820
Sponsor Snapshot
AUM*
   NTR:  $3.9 Billion 

Total Equity Raised**
   NTR:  $2.9 Billion

Number of Liquidity Events***
   0
* Total assets for all active alternative investments at most recent quarter end.
** During offering periods, including DRIP proceeds, for all offerings.
*** As defined by Blue Vault where total liquidity has been achieved for common stock.
(Data current as of March 31, 2017)
Links
Phillips Edison Grocery Center REIT I to Acquire Sponsor
Phillips Edison Mid Year 2017 Grocery and Retail Industry Update
Phillips Edison Releases Top 5 Retail Shopping Center Trends


Recent News
Phillips Edison Grocery Center REIT II Reports Second Quarter 2017 Results
Phillips Edison Acquires Bakersfield Center
At Phillips Edison Company, company culture is the driver of success
Phillips Edison Grocery Center REIT I Shareholders to Vote on Internalization
Phillips Edison to Acquire Limited Partnership, Create $4B Shopping Center REIT
Phillips Edison Grocery Center REIT II, Inc. Acquires Grocery-Anchored Shopping Center

Comrit Mini-Tender Offer for Phillips Edison Grocery Center REIT I
Nontraded REITs
Product Name
Effective Date
Close Date
Asset Type
LifeStage

Capital Raised
Total Assets

Investments
Liquidity

Effective Date
11/25/13
Closed Date
9/15/15
Asset Type
Retail
LifeStage
Maturing
Capital Raised
$1,103.8M
Properties
$1,563.5M
Investments
90
Liquidity
SRP/Tender
Effective Date
8/12/10
Closed Date
2/7/14
Asset Type
Retail
LifeStage
Maturing
Capital Raised
$1,759.2M
Properties
$2,341.5M
Investments
154
Liquidity
SRP/Tender