SharesPost Inc.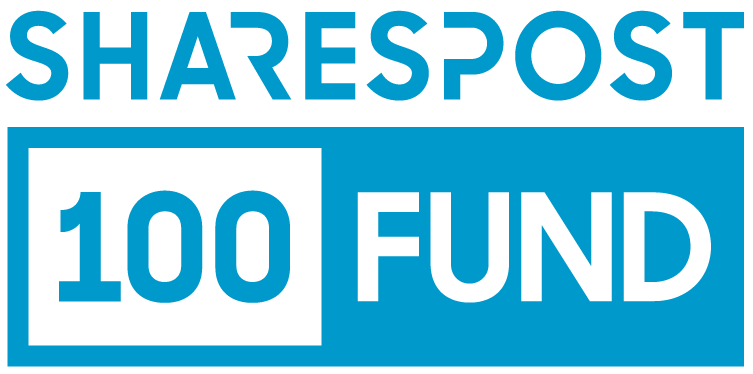 The SharesPost 100 Fund is an actively managed, closed-end interval fund that targets a diversified portfolio of late-stage, venture-backed, private companies. These private companies are primarily part of the SharesPost 100 List - a list of what SharesPost Investment Management believes are the 100 highest potential private companies. SharesPost 100 List companies represent a diverse range of industries, including software, consumer web, healthcare/biotech, and more. The Fund does not invest in all of the companies on the SharesPost 100 List, and up to 15% of the companies the Fund invests in may not be part of the SharesPost 100 List. Gain access to a growth investment typically reserved for institutions and endowments.
The SharesPost 100 Fund Management Team consists of:
Sven Weber, Managing Director (SP Investments Management) and President
Kevin Moss, Managing Director (SP Investments Management)
Jonas Grankvist, Senior Analyst                                              
About Sponsor
Founded: 2009
Founder:
Greg Brogger
Management Team:
Greg Brogger:

Chief Executive Officer
Ryan Stroub:

Chief Financial Officer
Sponsored Offering(s):
(See tables below)
Interval Funds
Sponsor Contact Information
SharesPost Inc.
221 Pine Street
6th Floor
San Francisco, CA 94104
Phone
800-279-7754
SharesPost 100 Fund
101 Jefferson Drive
Menlo Park, CA 94025
Sponsor Snapshot
AUM*
   $95.0 Million
Total Equity Raised**
   $115.4 Million
Number of Liquidity Events***
   0
* Total assets for all active alternative investments at most recent quarter end, excluding full-cycle programs.
**During offering periods, including DRIP proceeds, for all offerings.
***As defined by Blue Vault where total liquidity has been achieved for common stock.
(Data current as of June 30, 2017)
Links
SharesPost 100 Fund Portfolio information
Interval Funds
Product Name
Effective Date
Close Date
Asset Type
Capital Raised

Total Assets

Liquidity

Number of Investors
Effective Date
2/25/13
Close Date
Continuous
Asset Type
Venture Capital
Capital Raised
$115.4M
Total Assets
$95.0M
Liquidity
SRP/Tender
Number of Investors
Not available
DISCLAIMER: Blue Vault receives all interval fund data directly from the sponsor of each offering and not from any filing. The data should not be relied upon to make investment decisions. Blue Vault cannot guarantee the accuracy of the interval fund data.