A Look at Inland Residential Properties Trust Full-Cycle Results
December 19, 2019 | James Sprow | Blue Vault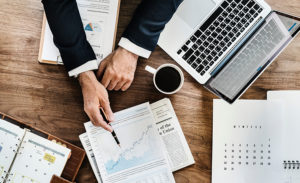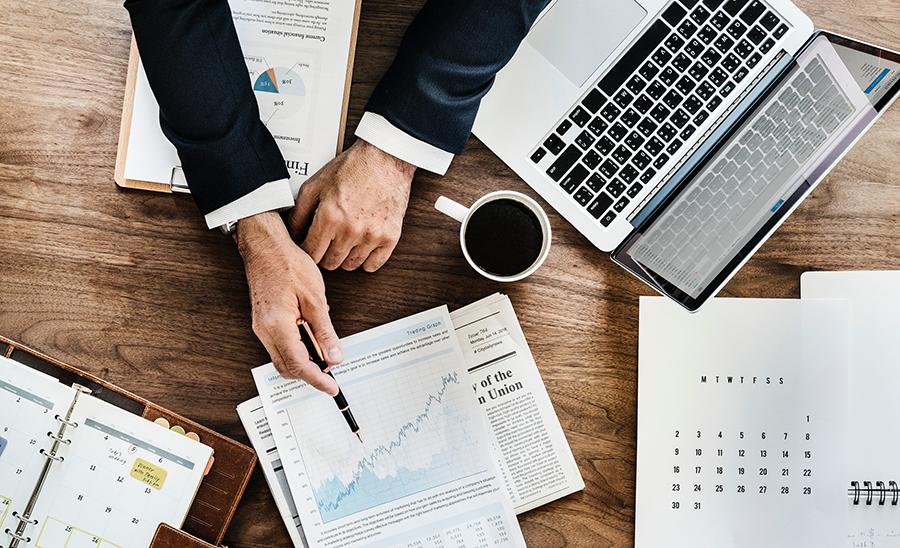 Inland Residential Properties Trust, Inc. filed its initial public offering and began raising funds in February 2015. By December 31, 2016, the offering had raised just $33.4 million, including reinvested distributions. In 2017 the REIT raised an additional $17.7 million, bringing the total capital raise to $51.1 million. The offering closed on January 3, 2018, with cumulative capital raised of just $51.5 million. Class A shares were issued at a price of $25.00 per share and Class T shares were issued at $23.68 per share. DRIP prices were set at $23.75 for Class A and $22.50 for Class T shares (a 5% discount for each class). 
The REIT began paying a combination of cash and stock distributions in Q4 2015. The first stock distribution was at the rate of 0.001667 shares per share in Q4 2015, followed by a combination of quarterly cash distributions at $0.3125 per share and stock distributions at 0.0025 shares per share that continued until March 31, 2017. Cash distributions continued to be paid at the $0.3125 quarterly rate (an annualized rate of 5.00% based upon the original $25.00 share price for Class A shares) until they were discontinued effective October 31, 2018. Early investors had accumulated a total of 0.0242 additional shares per share via the stock distributions at that date. 
In September 2015 the REIT made its first property investment in The Retreat at Market Square in Fredricksburg, Maryland, a 206-unit multifamily property with an acquisition price of approximately $45.7 million. A second investment, Commons at Town Center in Vernon Hills, Illinois, was purchased in May 2017, with 85 units for approximately $22.6 million. The third and final multifamily asset was acquired in July 2017, Verandas at Mitylene in Montgomery, Alabama, with 332 units at a price of $36.1 million. Over the life of the REIT, it utilized financial leverage with an approximate average debt ratio of 69%.
On September 17, 2018, the board of directors approved the sale of all the REIT's assets pursuant to a plan of liquidation. Shareholders approved the Plan of Liquidation on December 18, 2018. The REIT's net assets in liquidation as of December 31, 2018, was estimated at $20.59 per Class A share. On December 20, 2018, the REIT sold The Commons at Town Center for $24.6 million. On March 29, 2019, the REIT sold The Retreat at Market Square for $47.0 million. On August 20, 2019, the REIT sold its last property, The Verandas at Mitylene, for $40.5 million. The total sales totaled approximately $6.75 million above the total of the purchase prices.
Inland Residential Properties declared it first liquidating distribution of $4.53 per Class A share on January 25, 2019. It paid a second liquidating distribution of $8.59 per Class A share on April 11, 2019. The third and final liquidating distribution of $7.81 per Class A share was paid on September 18, 2019, bringing the total of liquidating distributions paid to $20.93, $0.34 above the estimated value of assets in liquidation of $20.59 at December 31, 2018.
Estimated Shareholder Holding Period Returns
Preliminary calculations by Blue Vault estimate that investors who paid $25.00 per Class A share in Q1 2015 had an average annualized rate of return over the holding period until September 18, 2019, of 0.03%. Those shareholders who purchased Class A shares in Q3 2016, the midpoint of the REIT's public offering, had a negative annualized average rate of return of approximately 1.7%, and those shareholders who purchased Class A shares in the last quarter of the public offering for $25.00 per share had an average annualized rate of return of approximately negative 9.9%. Blue Vault estimates that investors who invested in Class A shares in Q1 2015 and reinvested all distributions at the DRIP price of $23.75 had an average annualized holding period return of approximately negative 0.08%. This slightly lower average return was due to the reinvestment of the 5% annualized distribution yield at the discounted price of $23.75 per share, as well as the stock distributions paid, resulting in ownership in the REIT's Class A shares of 1.162 shares by the date of the final liquidating distribution for every Class A share originally purchased in Q1 2015. The capital loss of approximately $4.07 per share on the original $25.00 investment and approximately $2.82 per share on the Class A shares purchased via the DRIP outweighed the value of the cash distributions that were reinvested via the DRIP. In sum, the investment in additional shares, even at the 5% DRIP discount, did not add to shareholder returns and had a net negative effect on those returns.
In the 6th Edition Nontraded REIT Full-Cycle Performance Study, the returns to shareholders over three different holding periods will be calculated using custom benchmarks created to match the asset type and geographical diversification of each full-cycle nontraded REIT. The custom benchmarks will also be adjusted for leverage, to match as closely as possible the holding period returns to investors in nontraded REITs to returns available in traded REITs and institutional portfolios with like portfolio compositions and the same leverage.
Sources:  SEC, Blue Vault
Go Back
Ramón A. Rivera-Ramos
Blue Vault Nontraded REIT and Nontraded BDC Reviews
Blue Vault helps me to stay well informed on the financial status of both open and closed nontraded REITs and BDCs, so that I can help my clients better understand the product, before they make the decision to invest and after.