Nontraded REITs with Distribution Yield Changes from Q4 2019 to Q3 2020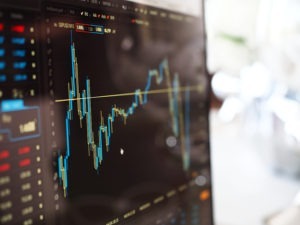 January 5, 2020 | James Sprow | Blue Vault
The impact of the COVID 19 pandemic on the nontraded REIT sector is illustrated in the number of nontraded REITs that were forced to reduce or cut their common stock distributions from the rates that were in place as of December 31, 2019, to the rates that were declared as of the 3rd Quarter 2020.  In the table below, 24 nontraded REITs are listed with their distribution yields as of the Q4 2019 NTR Review and the recent 3rd Quarter of 2020.  Of those 24 REITs listed, all but one reduced or eliminated their distributions altogether. Several of the REITs reduced their distribution rates during that time span and then reinstated their distributions, resulting in a distribution rate for the quarter that returned the yield to a higher rate, but not back to the rate in place in Q4 2019. Procaccianti Hotel REIT, after lowering distributions in Q2 2020, raised the distribution yield (based upon a lower offering price) to a higher rate in Q3 2020.  All distribution yields in the table represent the maximum distribution yield across all share classes for each REIT. Those share classes that are subject to stockholder servicing fees will have lower yields.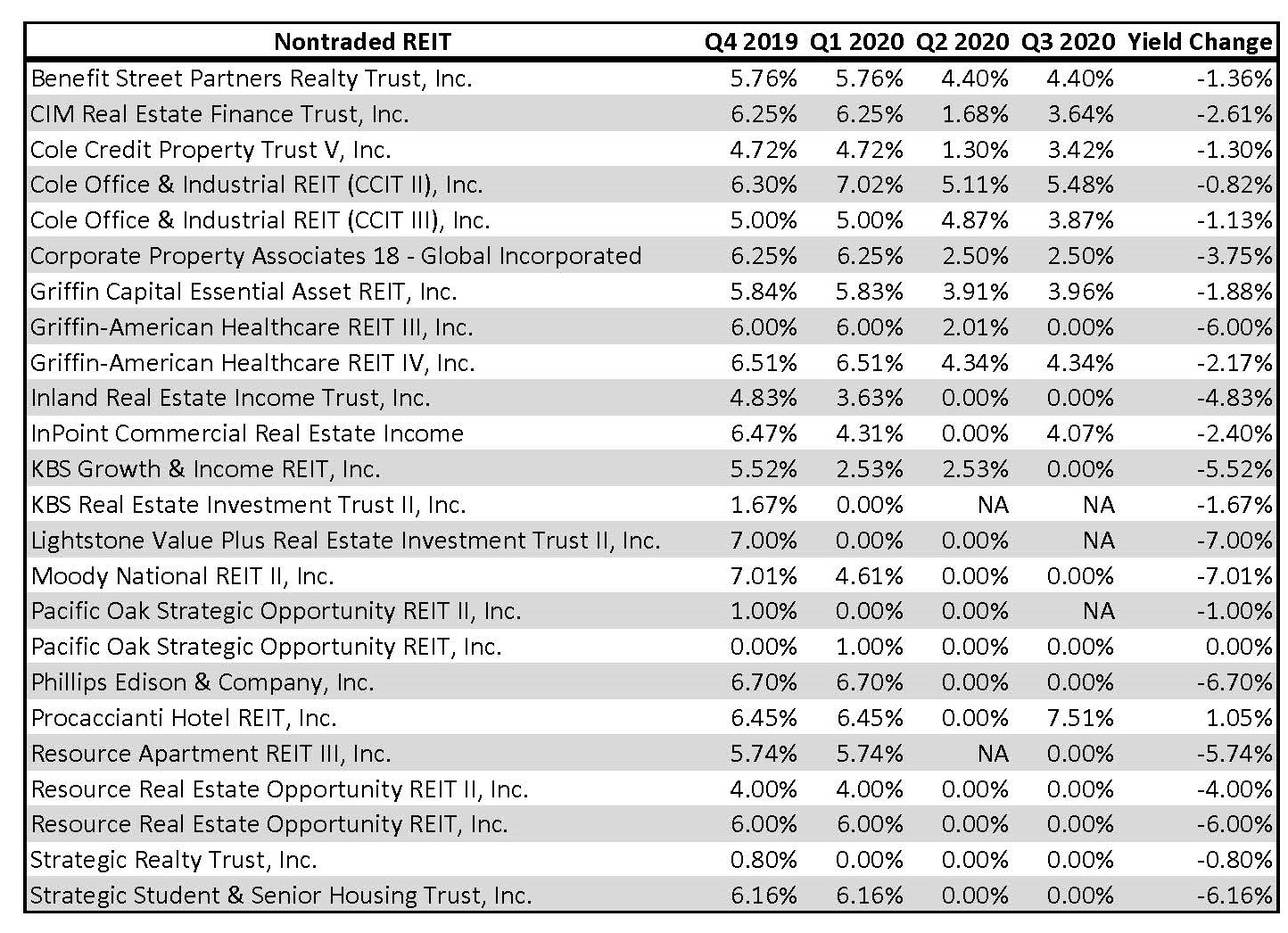 Source:  Blue Vault
Go Back
Second Annual Blue Vault Broker Dealer Educational Summit 2016
Broker Dealer Educational Summit 2016
The time (at Blue Vault's 2nd Annual Broker Dealer Educational Summit) proved extremely informative.