SPACs:  What Are They and Why Are They So Popular?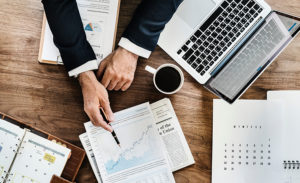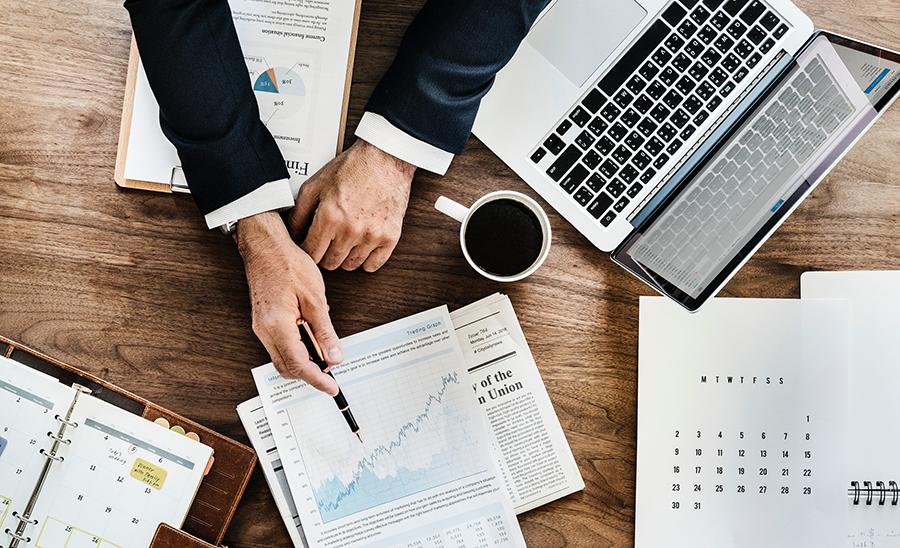 February 18, 2021 | James Sprow | Blue Vault
In this article we explain what a SPAC is and how this form of raising capital has recently surged in popularity in the investment world.  We draw from publicly available sources and cite them in each section. 
From Investopedia:
Definition
A special purpose acquisition company (SPAC) is a "blank check" shell corporation designed to take companies public without going through the traditional IPO process. SPACs allow retail investors to invest in private equity type transactions, particularly leveraged buyouts. According to the U.S. Securities and Exchange Commission (SEC), "A SPAC is created specifically to pool funds in order to finance a merger or acquisition opportunity within a set timeframe. The opportunity usually has yet to be identified."
Governance
To allow for stockholders of the SPAC to make an informed decision on whether they wish to approve the business combination, the company must make full disclosure to stockholders of the target business, including complete audited financials, and terms of the proposed business combination via an SEC merger proxy statement. All common share stockholders of the SPAC are granted voting rights at a shareholder meeting to approve or reject the proposed business combination. A number of SPACs have also been placed on the London Stock Exchange AIM exchange. These SPACs do not have the aforementioned voting thresholds.
Since the financial crisis, protections for common shareholders have been put in place allowing stockholders to vote in favor of a deal and still redeem their shares for a pro-rata share of the trust account. (This is significantly different from the blind pool – blank check companies of the 1980s, which were a form of limited partnership that did not specify what investment opportunities the company plans to pursue.) The assets of the trust are only released if a business combination is approved by the voting shareholders, or a business combination is not consummated within the amount of time allowed by a company's articles of incorporation.
Management
The SPAC is usually led by an experienced management team composed of three or more members with prior private equity, mergers and acquisitions and/or operating experience. The management team of a SPAC typically receives 20% of the equity in the vehicle at the time of offering, exclusive of the value of the warrants. The equity is usually held in escrow for 2–3 years and management normally agrees to purchase warrants or units from the company in a private placement immediately prior to the offering. The proceeds from this sponsor investment (usually equal to between 2% to 8% of the amount being raised in the public offering) are placed in the trust and distributed to public stockholders in the event of liquidation.
No salaries, finder's fees or other cash compensation are paid to the management team prior to the business combination and the management team does not participate in a liquidating distribution if it fails to consummate a successful business combination. In many cases, management teams agree to pay for the expenses in excess of the trusts if there is a liquidation of the SPAC because no target has been found. Conflicts of interest are minimized within the SPAC structure because all management teams agree to offer suitable prospective target businesses to the SPAC before any other acquisition fund, subject to pre-existing fiduciary duties. The SPAC is further prohibited from consummating a business combination with any entity affiliated with an insider, unless a fairness opinion from an independent investment banking firm states that the combination is fair to the shareholders.
Recent History
SPACs are forming in many different industries and are also being used for companies that wish to go public but otherwise cannot. They are also used in areas where financing is scarce. Some SPACs go public with a target industry in mind while others do not have preset criteria. With SPACs, investors are betting on management's ability to succeed.
SPACs compete directly with the private equity groups and strategic buyers for acquisition candidates. The tightening of competition between these three groups could result in a bid for the best company and possibly increase valuations.
SPAC IPOs have seen resurgent interest since 2014, with increasing amounts of capital flowing into the concept:
• 2014: $1.8bn across 12 SPAC IPOs
• 2015: $3.9bn across 20 SPAC IPOs
• 2016: $3.5bn across 13 SPAC IPOs
• 2017: $10.1bn across 34 SPAC IPOs
• 2018: $10.7bn across 46 SPAC IPOs
• 2019: $13.6bn across 59 SPAC IPOs
• 2020: $83.3bn across 248 SPAC IPOs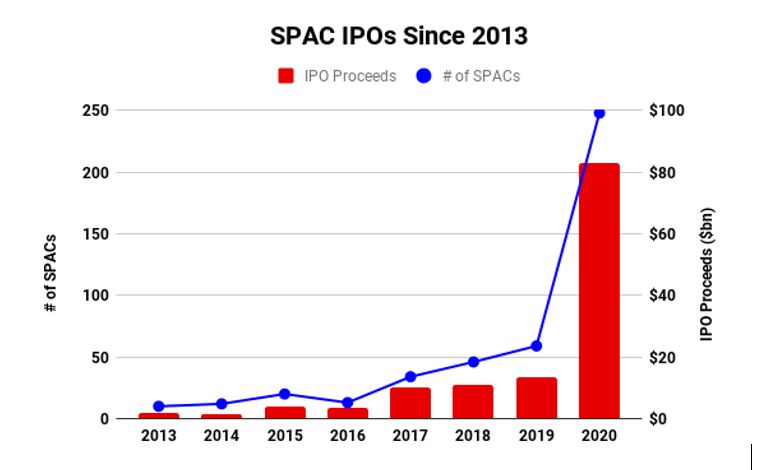 By virtue of being public companies, SPAC may be targeted by short sellers or "Greenmail" investors. Typically, short sellers have not been very active in SPACs since the stock price remains fairly steady unless there is a transaction announced. Most SPAC shares are held by large hedge funds and institutional investors who do not actively trade the stock until after the closure of the initial business combination. Recent SPACs incorporated provisions that prevent public shareholders, acting alone or in concert, from exercising redemption rights in excess of 20% shareholding, they can't influence executive management.
From CNBC 2/10/21:
The 2021 IPO market is already on fire six weeks into the new year, with SPACs leading the way.
SPACs have raised more than $38 billion year to date, with an average of $296 million for 128 SPAC IPOs, according to SPACInsider. That's nearly half the money raised by SPACs in 2020. Last year, SPACs hauled in a record $83 billion with an average of nearly $335 million for 248 listings.
This year's numbers dwarf those in previous years. In 2019, only $13.6 billion were raised through SPACs. In 2018 and 2017, they collected $10.7 billion and $10 billion, respectively.
The big question this year is how a change to the New York Stock Exchange's direct listing rules will impact the IPO market.
The new rule, which was approved by the Securities and Exchange Commission in late December, will allow companies to raise fresh capital through direct listings as opposed to just selling existing shares. Under the change, companies can raise cash from retail investors as well as by selling existing shares of the company. Making direct listings more attractive could cut demand for a SPAC or traditional initial public offerings.
"Everyone's on a level playing field," NYSE President Stacey Cunningham told CNBC when talking about the new rule. "What's great about it is it democratizes access to that public listing on the exchange on that first day of trading.
From CFO, December 3, 2020:
Numerous factors kicked off the 2020 SPAC revival (the buildup of private capital looking for big returns, choppy equity markets, mixed success for traditional IPOs). The market is getting so heated that big names like Richard Branson, former Congressman Paul Ryan, and Donald Trump adviser Gary Cohn are getting in on the action. However, there are sound reasons why these transactions particularly appeal to some CFOs.
The Advantages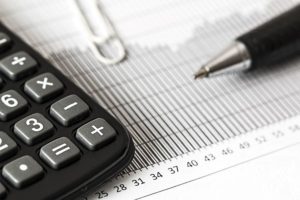 Fewer and fewer management teams are willing to go through the time-intensive process of a traditional S-1 filing. While the filing requirements for a SPAC deal are not trivial, the target doesn't have to disclose historical financials or offer a lengthy list of business risks, according to the Harvard Law School Forum on Corporate Governance.
SPACs also protect the target (somewhat) from the whims of the market. Market volatility and unpredictable investor sentiment affect the pricing of a traditional IPO, according to a Deloitte report, "Private-Company CFO Considerations for SPAC Transactions." A SPAC deal, however, values the target outside the market through negotiations between the SPAC and management.
That occurs months before the merger transaction closes and the target company is listed.
Another advantage to SPAC deals, is that the target company can share forward financial projections as part of its regulatory filings. "In a traditional IPO, the internal model is not shared with the investor [and analyst] community; in a SPAC, it is shared."
Also, in a SPAC merger, the target company can devote a large portion of the proceeds from the merger to providing secondary liquidity to early investors.
Spotty Past
All that may sound ideal for a private company wanting a listed acquisition currency to grow the business and give stakeholders liquidity. But CFOs need to step back and look at the details of these transactions and how the shares of companies that list via SPACs traditionally perform. Not all is wine and roses.
SPAC transactions haven't rid themselves of a sketchy past. Unscrupulous operators once used shell companies like SPACs as fronts for "pump and dump" scams. And not all SPAC transactions are squeaky clean now either. Nikola Motor reverse-merged with SPAC VectoIQ in June, but by September had received subpoenas from the Department of Justice and the Securities and Exchange Commission about the accuracy of its disclosures.
Additionally, in June 2019, the SEC sued Ability, an Israeli-company that defrauded shareholders of a Florida-based SPAC, Cambridge Capital Acquisition. And in November, health care company MultiPlan became the target of short-seller Muddy Waters, which claims the SPAC model provides "perverse" incentives.
The choice of SPAC partner is the critical decision for the target company, and it's a decision made early in the process. The transaction team needs to consider the sponsor's reputation, track record, and knowledge of the target's industry sector, among other characteristics. "It's a partner you're going to live with, not just through the transaction." Indeed, the SPAC partner often has a seat on the target's board of directors.
The SPAC vehicle is intricately tied to the ultimate success of the stock, also. In the initial SPAC listing, investors park their capital for up to two years in exchange for downside protection (redemption rights, if the SPAC fails to find an acquisition target or the investor is unhappy with its choice) and additional upside (warrants).
In return for sourcing an acquisition of an operating company, negotiating the deal, and bringing the target public in a reverse merger, the SPAC sponsor earns some portion of the company's stock, called "promote" stock. The sponsor promote can amount to about 20% of the total capital raised at IPO. To fund the IPO expenses and working capital, the SPAC sponsor also purchases additional private placement warrants for proceeds representing as much as 6% of the SPAC IPO.
Shifting Shareholders
There are plenty of risks for a target company looking to list via a SPAC, even with the right partners. After an acquisition is proposed, both the SEC and the SPAC's investors — typically at least 80% of them — must approve it. Stockholders may choose to vote against a target and redeem their shares for cash.
Indeed, these short-term and momentum-focused investors represent another hurdle for the operating target. SPAC investors (traditionally hedge and arbitrage funds) are typically different from the growth-oriented investors (pension and 401(k)-type funds) that would invest in a traditional IPO. The so-called "de-SPACing" process (which officially begins after a letter of intent is signed) is about bringing growth-oriented investors into the stock.
Go Back
James Darren Roberson
August 22, 2017 at The National, the annual NPH Educational Conference
I had no idea this service existed. I could have used it years ago! Great presentation and service!