BNY Mellon's Pershing is a leading provider of clearing and custody services. We are uniquely positioned to help complex financial services firms transform their businesses, drive growth, maximize efficiency, and manage risk and regulation. Wealth management and institutional firms outsource to us for trading and settlement services, investment solutions, bank and brokerage custody, middle and back office support, data insights, and business consulting. Pershing brings together high-touch service, an open digital platform and the BNY Mellon enterprise to deliver a differentiated experience for every client. Pershing LLC (member FINRA, NYSE, SIPC) is a BNY Mellon company. With offices around the world, Pershing has over $2 trillion in assets and millions of investor accounts. Pershing affiliates include Albridge Solutions, Inc. and Lockwood Advisors, Inc., an investment adviser registered in the United States under the Investment Advisers Act of 1940. Additional information is available on pershing.com, or follow us on LinkedIn or Twitter @Pershing.  Data as of December 31, 2021.
Broad Selection. Greater Transparency.
Pershing provides a platform accommodating thousands of alternative investments—delivering an enhanced client experience and transparency to provide you with a clear, competitive advantage.
Access a full spectrum of alternative investments on our platform:
Non-traded REITs
Hedge funds
Managed futures
Funds of hedge funds
Business development companies
Private equity
Select from more than 3,500 choices, including fee and no-fee options, to efficiently manage alternative investments in retirement and non-retirement accounts.
Provide liquid alternatives through our Fund Solutions including load and no-load mutual funds as well as ETFs.
Greater Transparency
Pershing's integrated platform provides a holistic view of alternative investments that allows:
Alternative allocations within the context of a client's overall portfolio, as well as across client accounts
Monitoring enterprise-wide exposure, making it easier to plan for liquidity events and identify new investment ideas
Consolidated statements and reports displaying a client's complete financial picture
Powerful Research Tools
Pershing's Alternative Investment Center—available through NetX360®—makes it easier for you to:
Screen and filter alternative investments
Compare and evaluate non-traded REITs
View research, fund-related news and printable reports
Access commentary and educational resources from Morningstar® and Blue Vault Partners™
Industry Leader
Pershing has over 20 years of experience in alternative investments and is backed by the expertise of BNY Mellon.

Van Burger, Sr.
Lou Froehlich
Dave Foster
Warren "Jack" Pershing
Justin Fay
Director, Alternative Investments
Amit Khanna
Vice President, Alternative Investments
One Pershing Plaza
Jersey City, NJ 07399
USA
800-445-4467
Strategic Partnerships
Blue Vault Partners
CAIS
iCapital Network
Morningstar
Services
Pershing provides a robust alternative investments network accommodating thousands of alternative investments in retirement and non-retirement accounts including fee and no-fee options.
News, Announcements & more…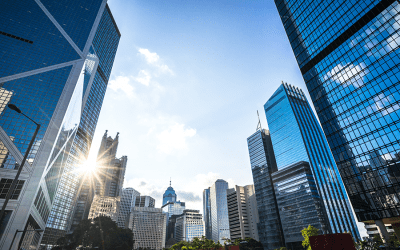 BNY Mellon's Pershing Delivers Next-Gen Technology and Integration Capabilities for Smarter, More...