Blue Vault Announces Interval Fund Data Now Available in Database
June 28, 2021 | James Sprow | Blue Vault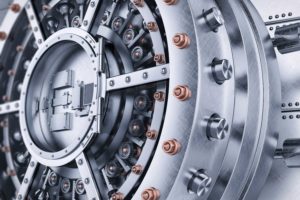 Blue Vault has now added data for all Interval Funds currently covered in semi-annual reports to the Blue Vault Database. These data include semi-annual report data from 41* Interval Funds for fiscal 2020 and 19 Interval Funds that have filed so far in 2021. Blue Vault has previously uploaded data for Nontraded REITs and Full-Cycle Nontraded REITs. Included in the Nontraded REIT data are the results for Q1 2021. 
Among the data in the Interval Fund data set now available in the Blue Vault Database for subscribers, are fund sponsors, asset types, share prices for all 27 share classes across the Interval Fund reports, front-end sales loads for all share classes, NAVs per share for all share classes, semi-annual distributions for all share classes, financial metrics including total assets, debt, interest expense, ROE, capital raise (both gross and net after repurchases) and many others, and detailed portfolio breakdowns by investment types. 
The Blue Vault Database allows subscribers to search by any numeric metric and by qualitative data, define ranges for search results and compare and contrast Interval Fund performance across the entire set of funds and time spans. For many funds, the data set begins as early as Q1 2010. 
* Interval Fund reports made available both as pdfs and database entries are generally for those Interval Funds with at least $50 million in total assets.
Go Back
Matthew C. Strife
Blue Vault Services
Blue Vault's services are without question great resources for the review of the nontraded products offered.