Ten Q2 2018 Nontraded BDC Individual Reports are Now Available!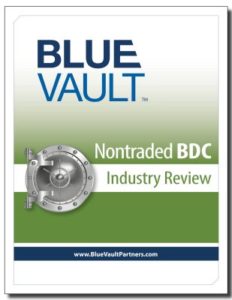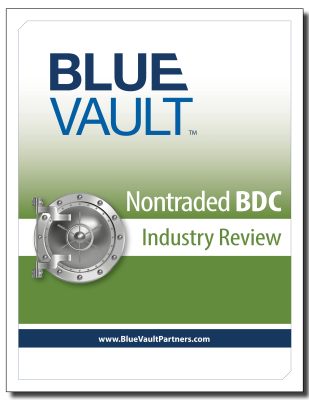 You may access the reports by clicking here or one of the BDC names below:
If you are already logged in, click Subscriber-Only Research, "Nontraded Business Development Companies", then "BDC Individual Reports" links on the menu located at the top the page. Scroll down to 2018, then select "2018 Q2".
To login now, click Website Login.
Blue Vault research is available to paid Subscribers only.
If you are a financial advisor and are not currently subscribing to Blue Vault's research, please contact Dawn McDaniel at Dawn.McDaniel@BlueVaultPartners.com or 678-456-4787. for more information on pricing.
Product sponsors contact Brooke Heffington at Brooke.Heffington@BlueVaultPartners.com or 678-456-4290.
Contact Betsy Ricks at Betsy.Ricks@BlueVaultPartners.com or 678-456-4640 if you are a:
Broker Dealer
Real estate investment company
Investment bank
Retail investor
Any entity other than a sponsor or financial advisor with a retail book of business

Go Back