April 2021 Nontraded REIT Capital Raise Increases 37% for Reporting Offerings
May 11, 2021 | James Sprow | Blue Vault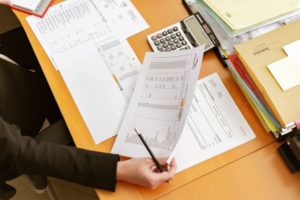 Blue Vault received April sales totals for 10 effective nontraded REIT program offerings as of May 10, 2021. Sales reported by those 10 NTRs totaled $358.58 million compared to $260.96 million for the 11 reporting REITs in March, an increase of $97.62 million, or 37%. Five additional nontraded REITs have previously suspended their offerings or did not report sales for April (Cottonwood Communities, Griffin Capital Essential Asset REIT, Hartman vREIT XXI, Moody National REIT II, and Strategic Storage Trust IV).
Black Creek Industrial REIT IV's offering led the 10 reporting NTRs with sales of $165.90 million, up 85% from $89.79 million in March. FS Credit Real Estate Income Trust raised $50.86 million, up 117% from March's $23.49 million. Nuveen Global Cities REIT raised $45.14 million in April, down 16% from $53.87 million in March. Hines Global Income Trust raised $32.80 million, down 22% from $41.91 million in March.  Jones Lang LaSalle Income Property Trust raised $28.10 million, down 8% from March when it raised $30.69 million. All sales reported include distributions reinvested in shares of the REIT (DRIP).
Table I shows month-to-month comparisons for those REITs reporting sales for April 2021.
Table I
Table II shows April Y-O-Y comparisons for 13 nontraded REITs that have reported sales either in April 2020 or April 2021, or both. The most significant Y-O-Y increases were for FS Credit Real Estate Income Trust (+1579%), Nuveen Global Cities REIT (+828%), CIM Income NAV (+374%), and Black Creek Industrial REIT IV (+299%). Other REITs with significant Y-O-Y increases were Hines Global Income Trust (+293%), Jones Lang LaSalle Income Property Trust (108%), and Black Creek Diversified Property Fund (+103%). 
Table II
Nontraded BDC Sales
Two nontraded BDCs were raising funds in April 2021 and reported sales to Blue Vault. Owl Rock Capital Corporation II raised $17.48 million, down 66% from $51.88 million in March. Owl Rock Core Income Fund raised $54.49 million in April, up 292% from $13.88 million in March. MacKenzie Realty Capital last reported nontraded BDC sales in October 2020 of $48,700 but did not report sales for November thru March. MacKenzie recently changed its legal structure to a nontraded REIT.  Triton/Prospect's TP Flexible Income Fund reported sales for October 2020 of $25,000 but did not report sales for November thru April. The total capital raise reported for the only two nontraded BDCs for April  2021 was $65.76 million, all by Owl Rock Capital Advisor's BDCs,  compared to $65.76 million reported by those two BDCs for March 2020, an increase of 9.4%.
Nontraded Preferred Stock Issued by Reporting Sponsors
Four listed REITs reported their nontraded preferred stock issuances in April 2021 to Blue Vault. Bluerock Residential Growth REIT issued $43.34 million of its preferred stock in April, up 16% from $37.34 million in March. Preferred Apartment Communities issued $28.06 million in April after raising $21.73 million in two series of preferred shares in February, but did not report sales for March. Prospect Capital issued $13.67 million of nontraded preferred in April, down 68% from $43.28 million issued in March but double the February total of $5.57 million. Gladstone LAND issued of $4.68 million in nontraded preferred in February 2021, and that increased 18% in March to $5.51 million but the company has not yet reported sales for April. Altogether, the four reporting companies issued $87.65 million in nontraded preferred shares in April, down 0.5%% from the total for the four listed REITs of $88.11 million in March. In April 2020 three listed REITs reported sales of $26.96 million in nontraded preferred stock, for a Y-O-Y increase of 325% to the April 2021 total of $87.65 million, despite only four listed REITs reporting their nontraded preferred sales in April. 
Table III

Source:  Blue Vault
Go Back
Ramón A. Rivera-Ramos
Blue Vault Nontraded REIT and Nontraded BDC Reviews
Blue Vault helps me to stay well informed on the financial status of both open and closed nontraded REITs and BDCs, so that I can help my clients better understand the product, before they make the decision to invest and after.