Continuously Offered Nontraded REITs Continue Outperformance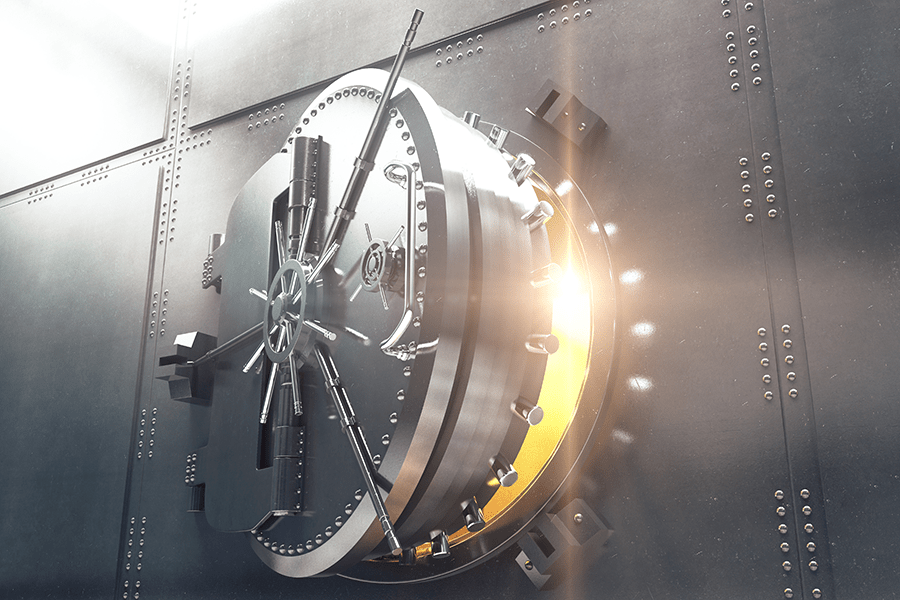 Continuously Offered Nontraded REITs Continue Outperformance
July 26, 2022 | James Sprow | Blue Vault
Total returns to shareholders in continuously offered nontraded REITs in June were positive for the 29th of the last 30 months. Comparing the monthly median total returns to these 13 nontraded REIT programs to the returns to the S&P 500 Index reveals that in 11 months the S&P 500 had negative total returns over the same period. For June 2022, the S&P 500 had a negative total return of 8.25%, after a meager May total return of just 0.18% and an April total return of negative 8.72%. Blue Vault estimates that the total return to the 13 continuously offered REITs had a median value of 7.39% compared to the estimated YTD return for the S&P 500 of negative 19.86%.   

The leader among the continuously offered nontraded REITs for total returns in June 2022 was Invesco Real Estate Income Trust. The median value for all of the 13 continuously offered NTRs was 0.49%. For all 13 programs, none of them had a negative total return in June 2022.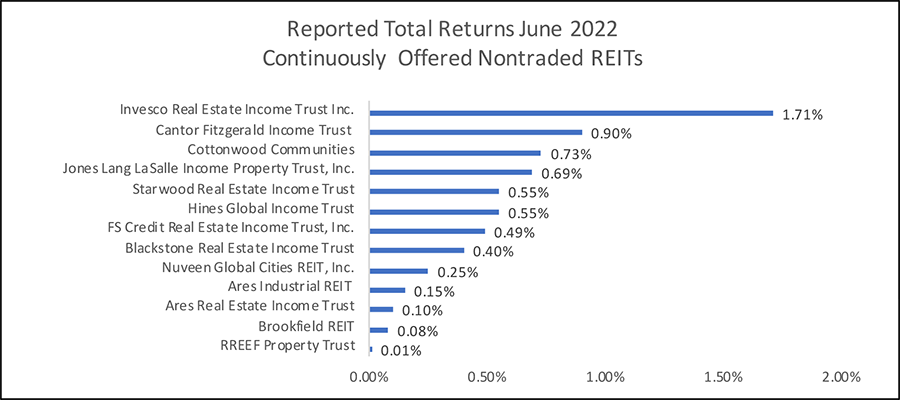 The median total return to the continuously offered NTRs decreased for the fourth month in a row, from 2.05% in March, but has yet to be negative for the first time since March 2020 at the onset of COVID.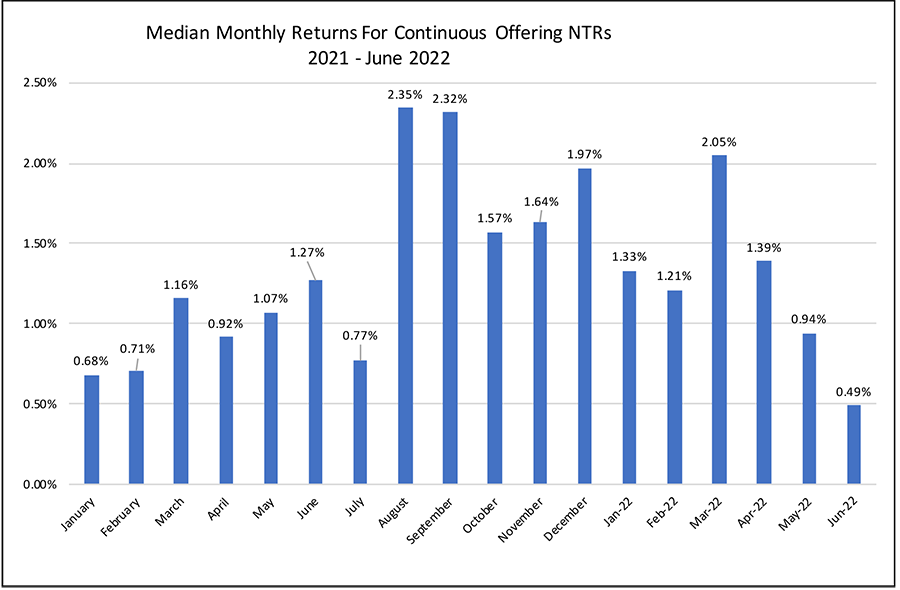 When comparing the total returns to the continuously offered NTRs to the total returns for the NAREIT All REITs Index, the one negative return in March 2020 compares very favorably to the number of negative return months (11 of 30) for the All REITs Index which measures the total returns to publicly traded Real Estate REITs.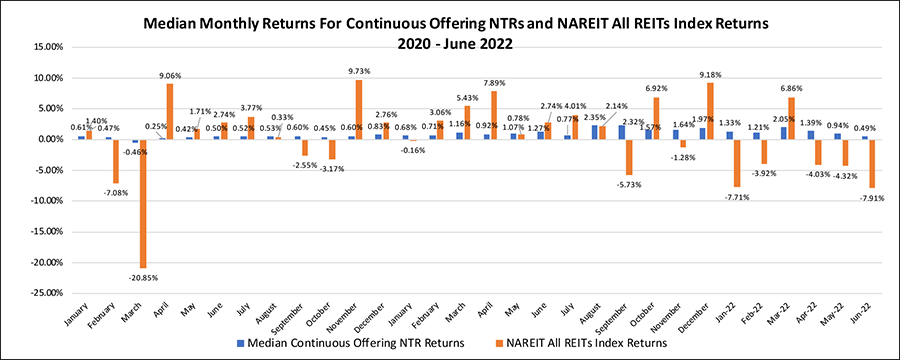 Sources:  Standard & Poors, NAREIT, Blue Vault, Individual NTR Websites