Continuously Offered Nontraded REITs Have Impressive Total Returns in March
April 21, 2021 | James Sprow | Blue Vault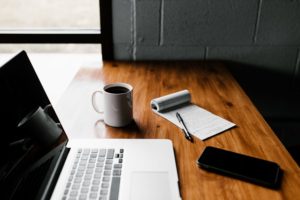 With regular NAV revisions and distribution yields, the monthly total returns for continuously offered nontraded REIT shares can be calculated and reported.  March 2021 has been an exceptionally strong month for the total returns of ten continuously offered NTRs.  All of the ten REITs had positive returns for the month, with a median return of 1.17%.  This is up significantly from monthly median total returns in January of 0.68% and 0.71% in February. 
Chart I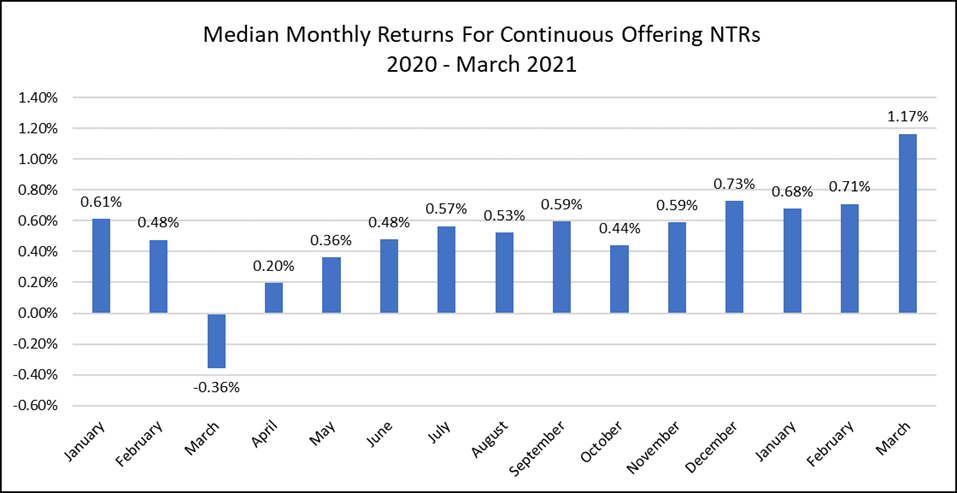 The median change in net asset values (NAVs) for 11 continuously offered NTRs that have reported their updated NAVs for March was +1.05% for the first quarter of 2021.  The greatest change in NAV for the first quarter was that of Blackstone REIT, up 2.99% from $11.55 per Class I share as of December 31, 2020, to $11.90 as of March 31, 2021.  Nuveen Global Cities REIT had an increase in NAV over the same period of 2.45%, followed by Jones Lange LaSalle Income Property Trust with an increase of 2.07%. 
Table I

Total returns for 14 NTR REIT offerings for the year 2020 ranged from 9.95% for Oaktree Real Estate Income Trust to -16.62% for InPoint Commercial Real Estate Income.  The median total return for 2020 for the 14 REITs was 4.98%.  From a risk perspective, the median monthly standard deviation for the same 14 REIT total returns in 2020 was just 0.83%.  Despite the volatility in U.S. equity markets in 2020, the nontraded REITs had relatively low variation in monthly returns over the year. 
Table II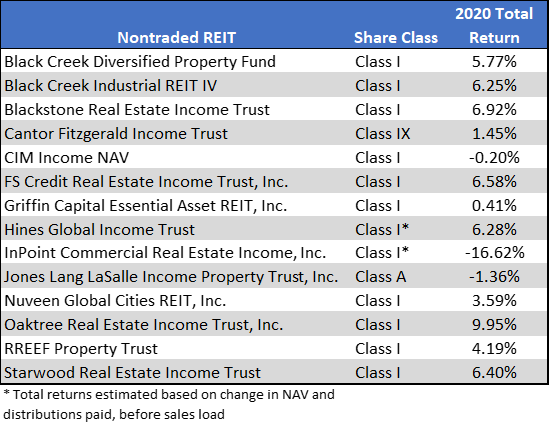 Sources:  SEC, Blue Vault
Go Back
Second Annual Blue Vault Broker Dealer Educational Summit 2016
Broker Dealer Educational Summit 2016
The Blue Vault Summit could not have been more perfectly timed. This gathering of the Broker Dealer and Sponsor communities provided insightful and open discussion from several vantage points. These conversations are paramount, especially in a time of significant regulatory change.