Cottonwood Communities NAV Per Share Increases 2.74% in May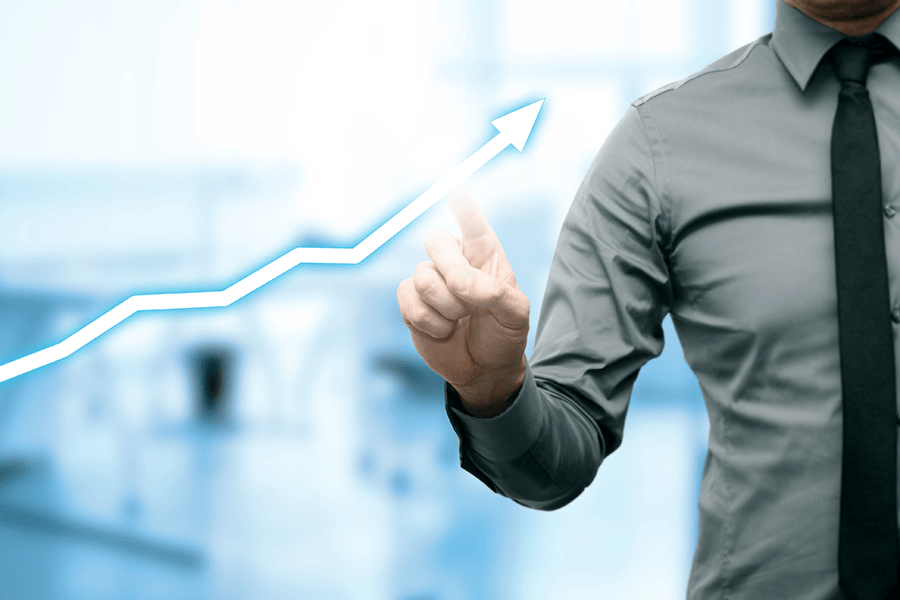 Cottonwood Communities NAV Per Share Increases 2.74% in May
June 28, 2022 | James Sprow | Blue Vault
Cottonwood Communities reported an increase in the NAV per share of their Class A common shares of 2.74% in May 2022. The NAV per share increased from $20.08 as of April 30 to $20.63 as of May 31. Since December 31, 2021, the NAV per share has increased from $17.28, an increase of 19.4%. Taken together with the distributions per share, the total return to shareholders for year-to-date 2022 thru May would be 21.24%.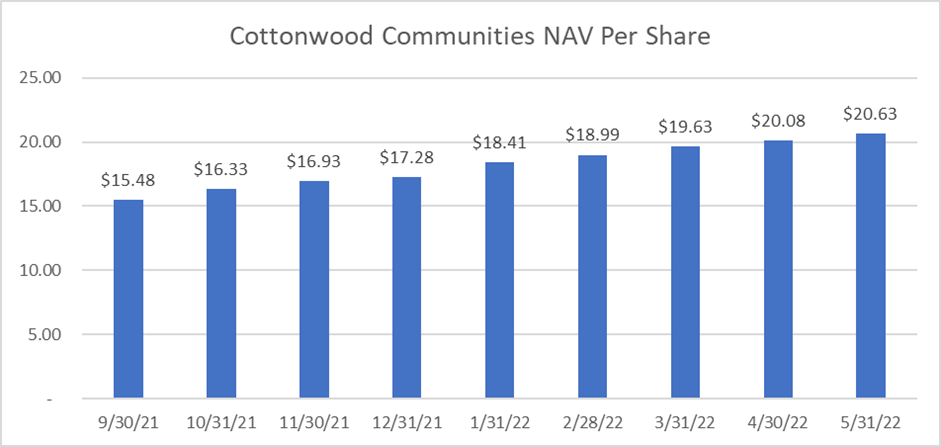 Cottonwood Communities, a continuously offered nontraded REIT, achieved a 78.16% total return to Class A shareholders for the 12-month period ending December 31, 2021. According to a report by Robert A. Stanger & Co., the REIT was the top-performing NAV REIT in 2021.
As of March 31, 2022, Cottonwood Communities' portfolio consists of ownership interests or structured investment interests in 33 multifamily apartment communities with a total of 9,746 units, including 1,373 units in four multifamily apartment communities in which the REIT has a structured investment interest and another 1,079 units in four multifamily apartment communities under construction. In addition, it had an ownership interest in three parcels of land planned for development.
The strategy of the REIT is to invest in employment sectors with high earnings potential, infill locations with high barriers to entry and undergoing favorable redevelopment, identifying markets with dislocation or mispriced assets, areas with high concentrations of skilled labor and above average income, and close proximity to transportation, dining, entertainment, retail venues and schools. The REIT creates a balanced real estate portfolio involving diversification across key investment types with the goal of providing investors with a balance of current income and long-term growth potential. The portfolio will contain high-quality, income-producing multifamily properties, preferred equity, mezzanine loans and B-note loans, and new developments of multifamily communities.
Sources:  Blue Vault, SEC, https://cottonwoodcommunities.com, Robert A. Stanger & Co.