Marcus & Millichap Research Brief: Office Market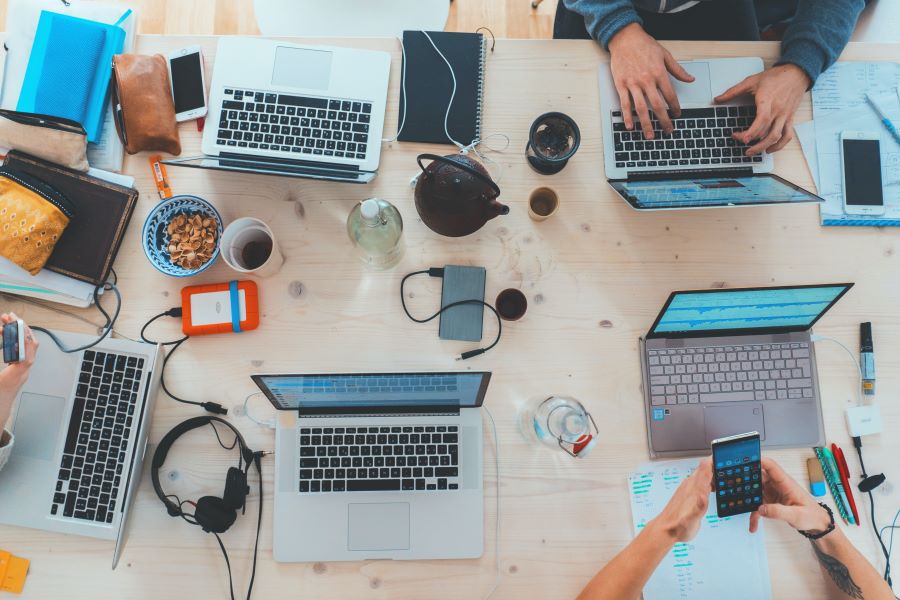 Marcus & Millichap Research Brief: Office Market
May 16, 2022 | Marcus & Millichap
Tech hiring reiterates decentralization. Over the past decade, the tech industry expanded beyond the traditional hubs of the Bay Area, Seattle, Los Angeles and New York City into new frontiers in Atlanta, Austin, Denver and Orlando. Firms sought out new talent and planned expansions in lower-cost areas. Despite this, nearly 50 percent of new tech job openings from 2015 to 2019 were still located in high-profile tech metros. During the health crisis, the decentralization of the sector advanced more sharply into even smaller tech markets, including Charlotte, Nashville and San Antonio. Metros with prominent colleges, such as Tucson and Raleigh-Durham, are also reporting increased hiring. Tech firms have driven much of the office-leasing in recent years, and these hiring trends will likely be reflected in vacancy movement upon a return to in-person operations.
Return-to-office process, leasing, bifurcated based on region. In the first quarter of 2022, the largest office vacancy drops were recorded in Western metros like Las Vegas, Denver and San Jose, as well as in Southern locales like Miami, Houston, Jacksonville and Raleigh-Durham. Supporting this, Kastle System's "Back To Work Barometer," a measure of the quantity of people entering the physical workplace in select major metros, found April attendance was still highest in Sun Belt areas, but is rising quickly in Western markets. Month-over-month, key card entry to offices rose sharply in San Francisco, while Los Angeles and San Jose saw substantial, but less sizable, gains. New York City and Philadelphia recorded muted lifts in active office use during April.
Investors still confident in office powerhouses. Investors and institutions are signaling confidence in office assets in gateway markets like Los Angeles, New York, the Bay Area and Washington, D.C. Transaction velocity set a record in the last 12 months in Boston, largely buoyed by the trades of biotech and pharmaceutical-related assets. Sales also reached the highest level since at least 2018 for Chicago, New York City and Los Angeles office properties. Washington, D.C. recorded liquidity near pre-pandemic norms, while the Bay Area is trending toward 2019 levels, despite the slowest pace of sales recovery of any gateway market.