Retail REITs Report Strong Leasing Demand Despite Inflationary Pressures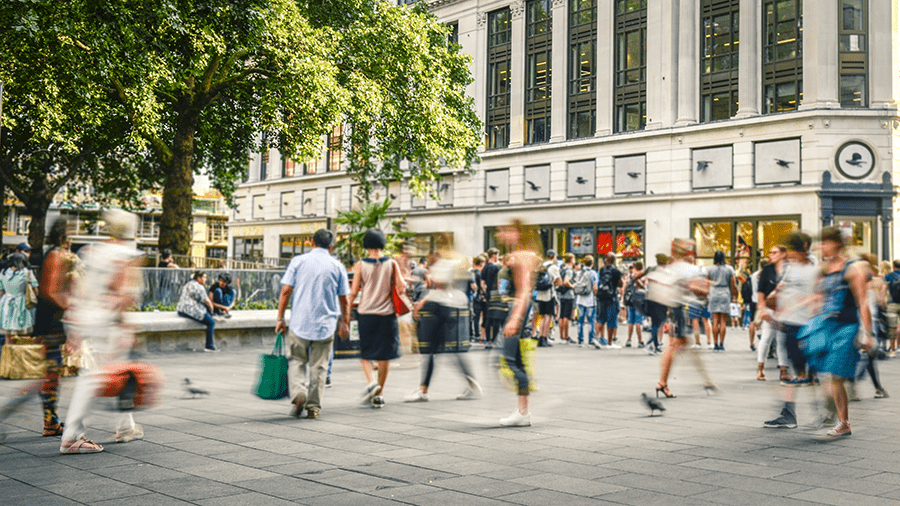 Retail REITs Report Strong Leasing Demand Despite Inflationary Pressures
August 2, 2022 | Christie Moffat | S&P Global Market Intelligence
Retail real estate investment trusts Simon Property Group Inc. and Kimco Realty Corp. reported strong leasing activity during the second quarter of 2022, contrary to the growing inflationary pressure on both sellers and consumers.
Simon Property Group reported overall portfolio occupancy of 93.9% at the end of June, up from 91.8% a year prior. Rising rents also contributed to higher income for the quarter: U.S. net operating income was up 3.6% year over year, and for the first half of 2022, it was up 5.6% from the same period in 2021.
Average base rent increased for the third consecutive quarter to $54.58 per square foot, up from $54.14 per square foot during the first quarter. Overall, the number of tenant terminations in 2022 is at record low levels, Simon Property Group CEO David Simon said during an Aug. 1 earnings call.
"We really haven't seen anyone back out of deals of note at all," Simon said.
Kimco Realty Corp. reported overall portfolio occupancy of 95.1% at the end of the second quarter, up from 93.9% a year prior. The REIT attributed the improvement during the quarter to positive net absorption in square footage, including the lowest level of vacating tenants in over 10 years.
Same-property NOI, which accounts for all the properties in the portfolio that have been owned for at least one fiscal year, was up by 3.4% from a year ago, driven by a 4.7% increase in minimum rent during the same period.
The firm's focus on last-mile, open-air, grocery-anchored locations, which have seen higher traffic patterns relative to the same period last year, has been a key driver, Kimco Realty Corp. CEO Conor Flynn said during a July 28 earnings call.
"While we can't ignore the impact of inflation, the consumer remains resilient for now. And, more importantly, our portfolio focus on essential goods and services puts us in a sound position to better withstand the ever-changing environment," Flynn said.