September 2020 Nontraded REIT Capital Raise Surges 38.5% for Reporting Offerings
October 12, 2020 | James Sprow | Blue Vault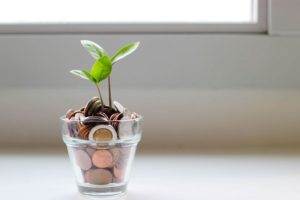 Blue Vault received September sales totals for 12 effective nontraded REIT program offerings as of October 12. Sales reported by those 12 NTRs totaled $122.77 million compared to $88.63 million for August, an increase of $34.15 million, or 38.5%. Four additional nontraded REITs have previously suspended their offerings or did not report sales for September (Griffin Capital Essential Asset REIT, InPoint Commercial Real Estate Income, Moody National REIT II, and Strategic Storage Trust IV).
Black Creek Group's Black Creek Industrial REIT IV offering led the 12 reporting NTRs with sales of $48.2 million, up from $43.6 million in August, bringing the REIT's nine-month total sales to $847.4 million, up 272% from the first three quarters of 2019 when the REIT raised $228.0 million. Jones Lang LaSalle's Income Property Trust had a 241% increase in September sales with $24.0 million, up from $7.0 million in August.  FS Investments raised $13.5 million for its FS Credit Real Estate Income Trust, up 56% from its August total of $8.6 million. Hines Global Income Trust had $17.3 million in sales for September, up 23% from August's total of $14.0 million.  Only one nontraded REIT of the 12 reporting had a decrease in sales in September. All sales reported include distributions reinvested in shares of the REIT (DRIP).
Looking at quarterly totals, Hines Global Income Trust had the largest gain in sales between Q2 2020 and Q3 2020, with a 159% quarterly increase from $16.5 million to $42.8 million. The total sales by 12 reporting REITs for Q3 2020 of $287.4 million was 21% above the sales reported by 13 nontraded REITs for Q2 2020 of $237.9 million. By comparison, Q1 2020 had sales reported by 17 REITs that totaled $1,212.1 million. None of these figures include sales by Blackstone REIT which did not report and has been consistently raising capital at a rate representing over 60% of all nontraded REIT sales. Blue Vault also did not receive sales reports from Oaktree Real Estate Income Trust. 
Table I shows month-to-month comparisons for those REITs reporting sales for September.
Table I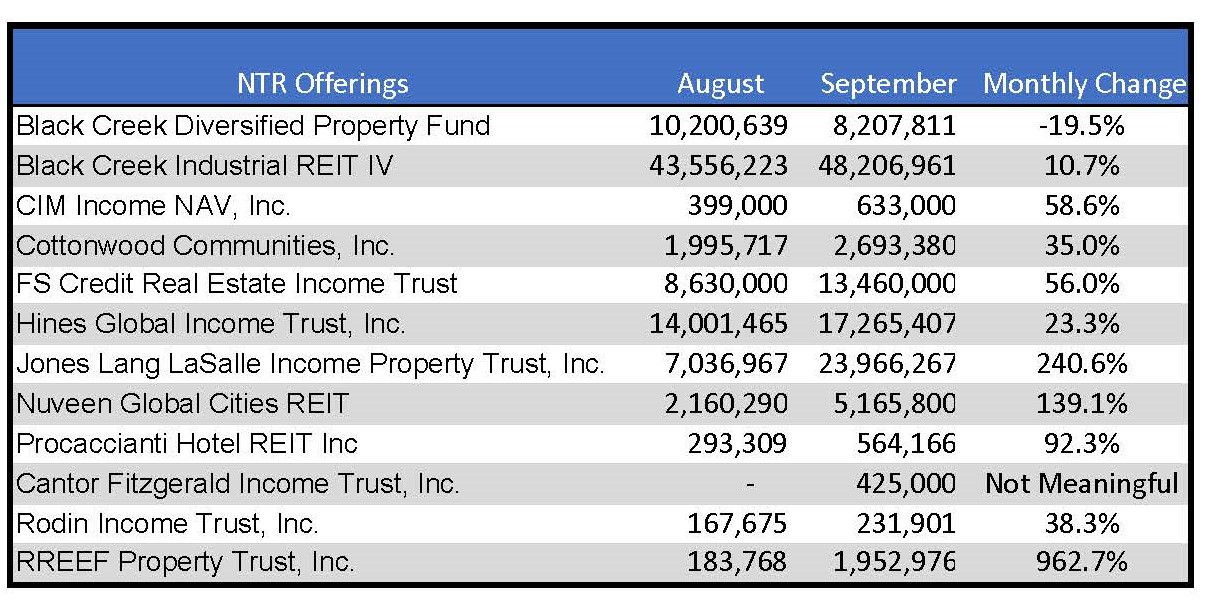 Table II shows nine-month Y-O-Y comparisons for 18 nontraded REITs that have reported sales in both 2019 and 2020.  The largest Y-O-Y increases among those REITs that were raising capital in September 2020 were for Black Creek Industrial REIT IV (272%) and Griffin Capital Essential Asset REIT (143%).
Table II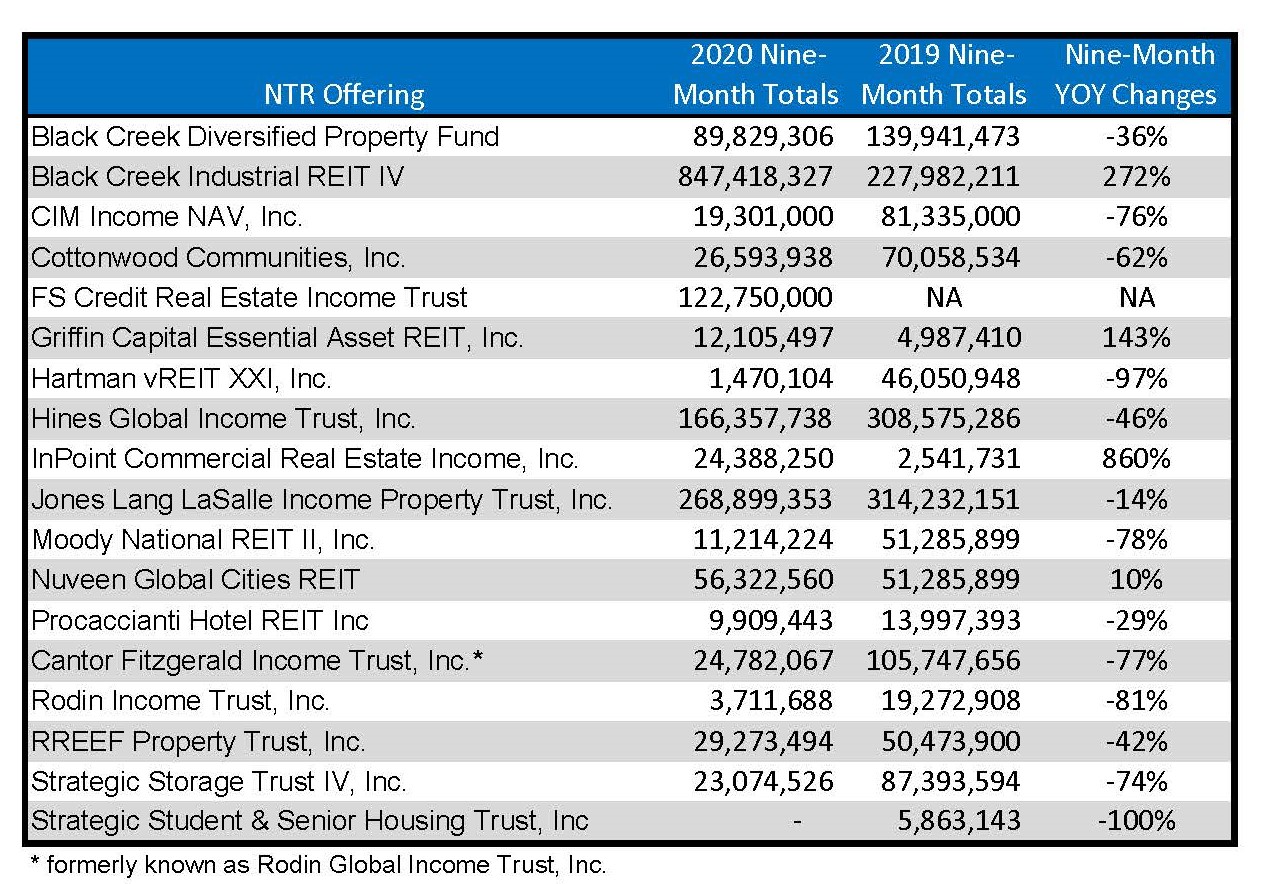 Nontraded BDC Sales
Just three nontraded BDCs were raising funds in September 2020 and reported those sales to Blue Vault. Owl Rock Capital Corporation II raised $20.81 million, up 2.6% from $20.28 million in August. MacKenzie Realty Capital reported nontraded BDC sales in September of $26,000, up 73% from $15,000 in August. Triton/Prospect's TP Flexible Income Fund reported sales for September of $95,000 compared to $156,000 for August.  The total capital raise reported by three nontraded BDCs for September 2020 was $20.93 million compared to $20.45 million reported by those same BDCs for August.
Nontraded Preferred Stock Issued by Listed REITs
Five listed REITs reported their nontraded preferred stock issuances in September to Blue Vault, and due to large increases by two of the five, the total sales for the group were up 19.4% month-to-month. Bluerock Residential Growth REIT issued $26.14 million of its preferred stock in September, up 36.2% from $19.20 million in August. CIM Commercial Trust issued $2.81 million of its nonlisted preferred in September, down from its August total of $6.02 million. Preferred Apartment Communities issued $16.00 million in PAC Preferred A1 and M1 shares in September, up 34.3% from the $11.92 million issued in August. Gladstone LAND and Gladstone GOOD issued a total of $2.41 million in nontraded preferred in September, down from $2.55 million in August. Altogether, the five listed REITs issued $47.37 million in nontraded preferred shares in September, up 19.4% from the total for the same REITs of $39.68 million in August.
Table III

Source:  Blue Vault
Go Back
Second Annual Blue Vault Broker Dealer Educational Summit 2016
Broker Dealer Educational Summit 2016
The Blue Vault Summit could not have been more perfectly timed. This gathering of the Broker Dealer and Sponsor communities provided insightful and open discussion from several vantage points. These conversations are paramount, especially in a time of significant regulatory change.