September 2021 Nontraded REIT Sales Remain Strong
October 13, 2021 | James Sprow | Blue Vault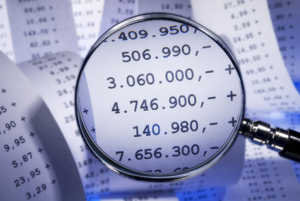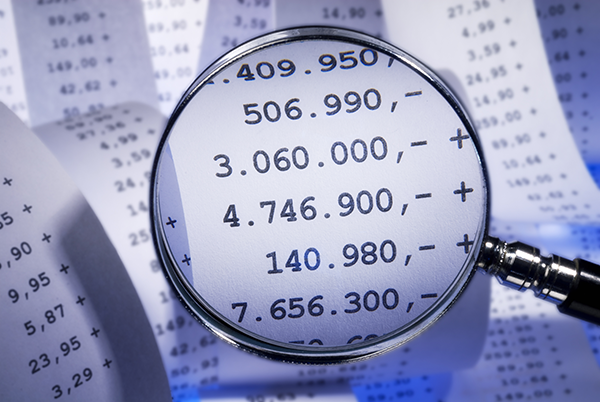 Blue Vault received September sales totals for nine nontraded REIT program offerings as of October 10, 2021. Sales reported by those nine NTRs totaled $437.0 million, down 12% from $496.3 million in August, but up 12% from the $390.5 million in sales in July. Among reporting nontraded REITs, Black Creek Industrial REIT IV once again led all reporting REITs with $139.5 million in sales, down 15% from the sales by the REIT in August. Nuveen Global Cities REIT reported $78.4 million in September sales, up 7.9% from $72.7 million in August. FS Credit Real Estate Income Trust was next with $75.5 million compared to $127.2 million in August. Jones Lang LaSalle Income Property Trust was fourth with $65.9 million, up 47.3% from the $44.7 million in August.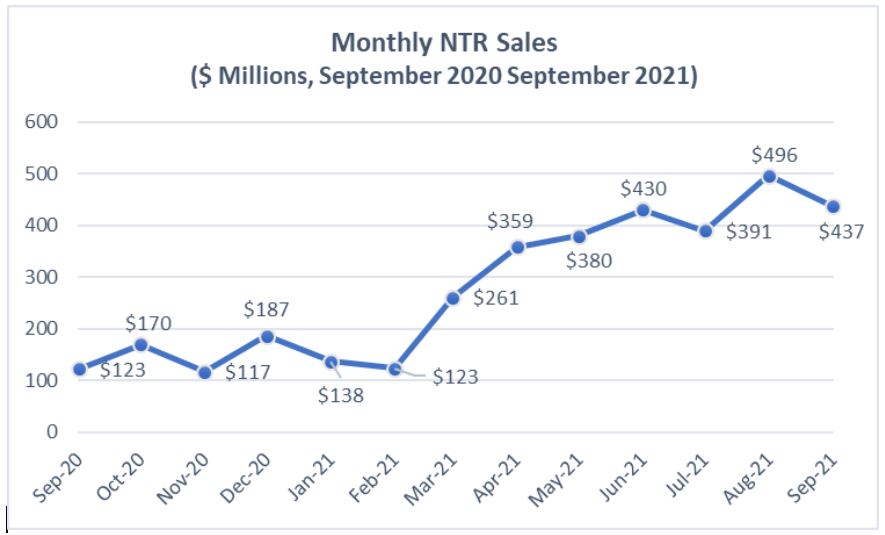 Y-O-Y NTR Capital Raise Comparison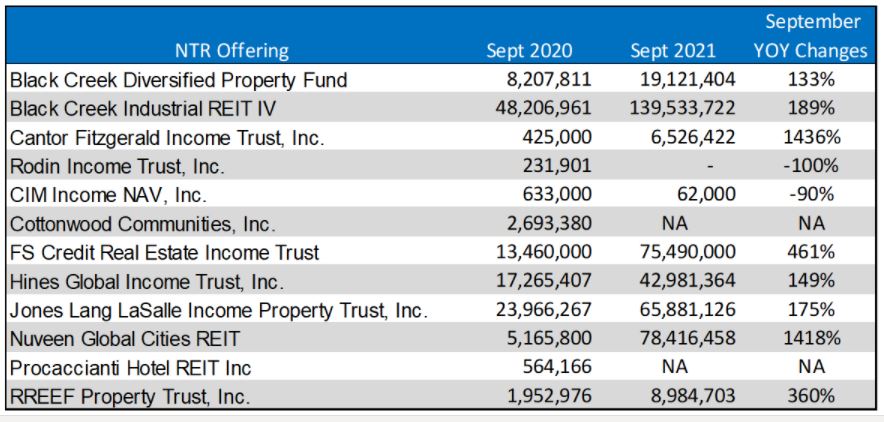 Sales by Blackstone REIT and Starwood REIT Estimated
Although neither Blackstone REIT nor Starwood REIT are reporting monthly sales to Blue Vault, using 424b3 filings by these two continuously offered nontraded REITs give data on the status of their public offerings. Using these data, we can estimate their common stock issuances both from the offerings and DRIP reinvestments. By far the largest nontraded REIT is Blackstone, raising over 70% of all capital being raised in the sector. The table below shows the shares issued in their most recent offering and estimates of the total capital raised. Because the capital raised is reported only in billions, the monthly totals are inexact, but the overall magnitude of their capital raise is evident. For the period 8/13/21 through 9/15/21, Blackstone REIT raised approximately $1.7 billion through the issuance of over 132 million shares. For the same period, Starwood REIT issued over 28 million shares, raising approximately $600 million.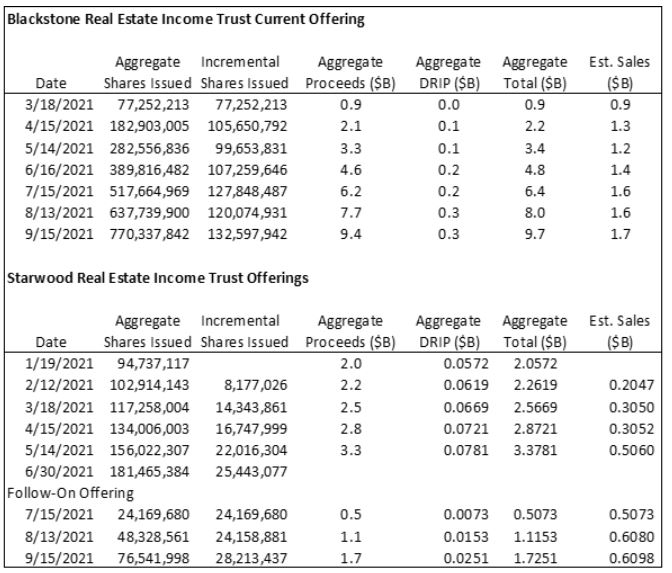 Nontraded BDC Sales
Only one nontraded BDC was raising funds in September 2021. Owl Rock Core Income Corp. had $191.1 million in equity capital raised in September, up 33.4% from the August total of $133.6 million, and up 102% from the July total of $94.7 million. Blackstone's nontraded BDC was also raising capital but did not report its sales to Blue Vault.
Quarterly Nontraded BDC Capital Raise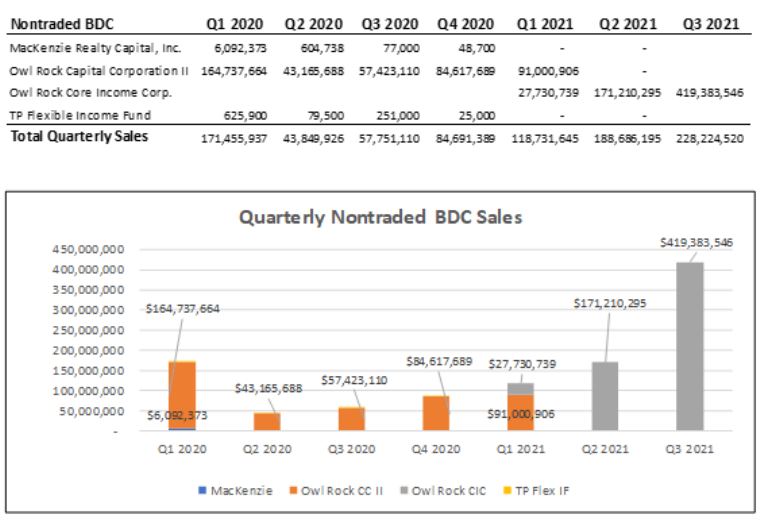 Listed REITs with Nontraded Preferred Stock Issuances
Blue Vault has received sales reports from six listed REITs that issue nontraded preferred stock. Leading the group was Bluerock Residential Growth REIT with $34.8 million in preferred stock issuances, down 4.4% from the August total. Prospect Capital issued $27.7 million in nontraded preferred stock, down 3.7% from the August total. For all six listed REITs that issued nontraded preferred, the total was $77.2 million, up 4.9% from the August total of $73.6 million.

Interval Fund and Closed-End Fund Capital Raise Reported to Blue Vault Increases 26%
Ten funds reported their September 2021 capital raise to Blue Vault, totaling $499.7 million, up 16.9% from the $427.9 million reported by 10 funds for August. The highest total was reported by Bluerock Capital Markets for their Total Income+ Real Estate Fund at $147.6 million, up 21.7% from $121.3 million in August. Next was Griffin Institutional Access Real Estate Fund with $139.5 million in September, up from 38.1% from $101.0 million in August.

Source: SEC, Blue Vault
Go Back
Second Annual Blue Vault Broker Dealer Educational Summit 2016
Broker Dealer Educational Summit 2016
The Blue Vault Summit could not have been more perfectly timed. This gathering of the Broker Dealer and Sponsor communities provided insightful and open discussion from several vantage points. These conversations are paramount, especially in a time of significant regulatory change.