SmartStop's H. Michael Schwartz Presents 2021 Update
May 27, 2021 | James Sprow | Blue Vault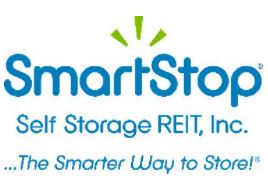 On May 26, H. Michael Schwartz, CEO and President of SmartStop Self Storage REIT, Inc. ("SSSR") presented an update with highlights from Q1 2021 and a detailed look at the self storage industry and SmartStop's strategy to maximize shareholder returns. The Webinar was presented to an audience of RIAs and broker dealers via Blue Vault's On24 interactive software.
The internally managed nontraded REIT had strong YoY same store results:
• Revenues increased 9.7%
• Operating expenses increased just 1.1%
• NOI increased 14.2%
• Average same store physical occupancy increased 440 bps to 93.1% YoY
• Annualized rent per occupied square foot increased 3.5% to $15.43
Total self storage-related revenues increased 14.1% YoY and FFO, as adjusted, increased by 195% YoY.
On March 17, 2021, SmartStop closed the acquisition of Strategic Storage Trust IV.  The deal was a $380 million stock-for-stock deal.  The merger added 24 wholly owned storage assets across nine states and Toronto, Canada. It included six joint venture assets in Toronto.  With the merger, the REIT gained expense efficiencies and additional size/scale.
At the time of the merger, SmartStop entered into a multi-currency credit facility of up to $500 million with a syndicate of banks led by KeyBank National Association, Wells Fargo, N.A., Citibank, N.A., and Bank of Montreal. The agreement included a $250 million revolver (3-year maturity) and a $250 million term loan (5-year maturity). It reduced overall borrowing costs by 50 bps to 3.2%.
The SST IV merger brought high quality properties in key growth markets, including Toronto, ONT, Naples, FL, San Diego, CA, Houston, TX, Orlando, FL, and Charlotte, NC.
 For the month of March 2021, approximately 22%, 21%, and 13% of SSSR's rental income was concentrated in California, Florida, and the Greater Toronto Area of Canada, respectively. Its properties within those geographic areas are dispersed, operating in multiple different regions and sub-markets.
The March 31, 2021, carrying value of the REIT's joint venture investments in six properties in Ontario, Canada, was $17.5 million. Three of the properties were operational as of that date and three were under development.  The REIT's equity interest in the JVs was 50%. 
SmartStop Self Storage has found the Toronto market to be a successful international diversification.  There are currently 17 operational properties in the market, with nine more under development, stretching from Oshawa, Ontario on the NE to Hamilton, Ontario on the SW. 
The self storage sector has produced superior trailing compound annual total returns through 2019 when compared to other CRE sectors. The 20-year trailing returns exceeded 16% annualized, exceeding those in order in health care, residential, retail, industrial, diversified, office, and lodging/resorts.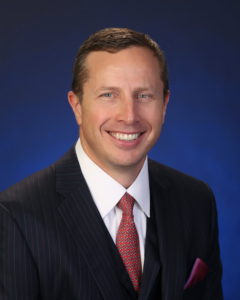 Schwartz pointed out that the self storage market is still fragmented with opportunities to consolidate.  Approximately 75% of the market is in the hands of smaller operators, many "Mom-and-Pop" ownerships.  The top 10 owners of self storage assets in terms of NRSF control just 26% of the total market. Of the 503 million NRSF in the hand of those top ten companies, SmartStop currently owns just 1%.  The largest operators and their market share in terms of NRSF are Public Storage (9%), ExtraSpace (5%), LifeStorage (3%), and CubeSmart (2%). In the U.S. market, there are approximately 47,900 self storage facilities with 1.89 billion square feet and a national average occupancy of 91.0%. Approximately 17.5% of those facilities are owned by public companies, 10.9% by other top operators, and 71.6% by the rest of the industry. 
The Canadian market has approximately 3,050 facilities and 60 million square feet.  The largest self-storage company in that market has just 2.9%, the top 7 companies have 13%, and remaining operators have 87%. 
SmartStop has had successful full-cycle liquidity events in the past with their nontraded REITs including a merger with ExtraSpace in 2015 that produced a 37.5% capital gain.   
SmartStop is pursuing multiple growth strategies:
• Income:  Stabilized with High Occupancies
• Income + Growth:  Expansion/Repositioning and Lease-Up
• Growth:  Certificate of Occupancy, Ground Up Development
Schwartz presented three case studies that represented each strategy. The High Occupancy scenario showed how revenues at their Jensen Beach, FL, property steadily increased revenues and maintained high occupancy over the life of the investment since Q2 2017.  An investment in Mavis, Ontario, was a re-development case, with revenues and occupancies at low levels in 2012, steadily increasing from $46.4% occupancy in 2012 to 94.5% in 2021, with revenues climbing from just $30,800 in 2012 to over $470,000 in 2021. 
SmartStop prides itself on customer service. It has over 300 employees, and every self storage facility has its own website where potential customers can explore their choices.  They find that Millenials prefer to do their searching online, but their call centers stand ready to provide person-to-person assistance.  They have succeeded in branding SmartStop to set it apart within the fragmented industry. 
Schwartz said, "Seventeen years ago, you went to the property and the person there is your face.  Now we have a call center and we have a website.  We work with the consumer in the way the consumer wants to work with us.  If you don't want to go to the property, you can completely transact on the phone with our call center.  The majority of the questions are rentals and getting paid.  Our call volume spikes near the end of the month."
In the question and answer session of the presentation, Schwartz was asked, "If an advisor has invested in one of your previous programs, what would you like to tell the advisor?"
Schwartz answered, "We were fortunate to have capital in '08 – '10 when there were fewer buyers for self storage.  The sector is changing.  Where we're at today with Blackstone, Singapore, and Bill Gates coming in, you have to be more careful.  The reality is we're not going to over-lever our program.  If there is a change in the marketplace, we'll take advantage of it.  We are marathoners, not sprinters.  We take the long view and emphasize total return. We focus on NOI, not just distribution coverage.  I believe there is going to be another wave of consolidation in the future and we are going to take advantage of it. 
Sources:  H. Michael Schwartz of SmartStop Self Storage REIT, Inc. and Blue Vault
Go Back
Matthew C. Strife
Blue Vault Services
Blue Vault's services are without question great resources for the review of the nontraded products offered.