Starwood Real Estate Income Trust Declares December Distributions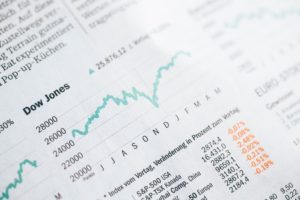 December 31, 2020 | James Sprow | Blue Vault
On December 31, 2020, Starwood Real Estate Income Trust, Inc. declared distributions for each class of its common stock in the amount set forth in the table below. Total returns calculated monthly without sales loads are also shown for Class I and Class S common stock, net of any applicable stockholder servicing fees for Class S common stock.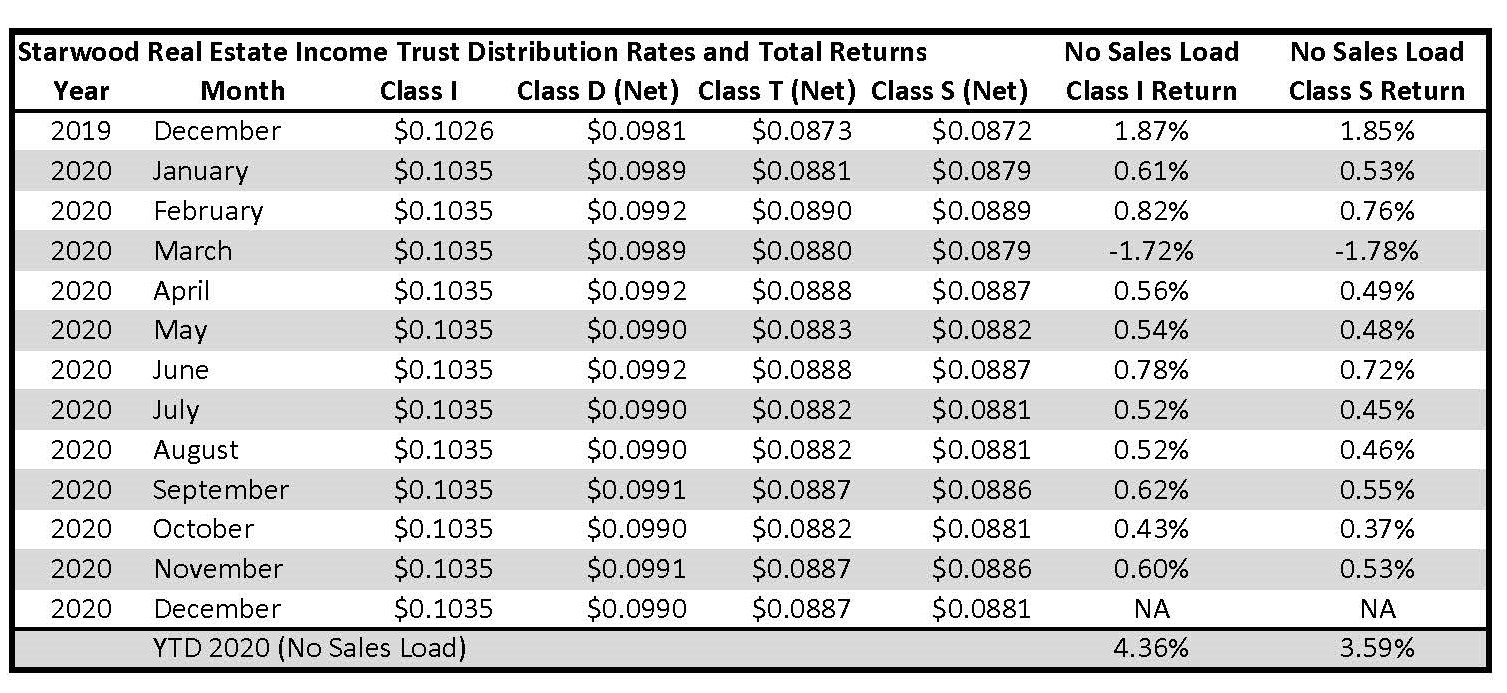 Sources:  SEC, Starwood Real Estate Income Trust, Inc. website at www.starwoodnav.reit/performance
Go Back
I have been using Blue Vault Partners for the past five years.  I have found them to be a valuable, unbiased resource when it comes to evaluating and comparing non-traded REITs.  The reports help me analyze which sponsors are doing a responsible job of managing their offerings.  This allows me to limit my REIT recommendations to only the most competitive products, and then track those REITs throughout their life cycle.