The top five nontraded BDC investment managers, that either sub-advise or sponsor funds, manage over $1 trillion in assets under management across their platforms.
See how much each firm manages…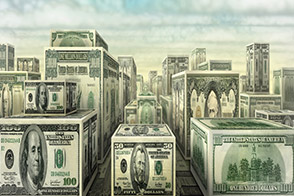 Blackstone / GSO – $356 billion

Credit Suisse – $315 billion

Apollo Global – $186 billion

KKR – $130 billion

Highland Capital Management – $18 billion
Go Back
Thomas E. Burns, III
July 29, 2015
I subscribe to Blue Vault to keep up with the sponsors and their wholesalers! The analysis keeps me up to date with the various portfolios and the way they are managed, including the differences between them.