Blue Vault's Broker Dealer Partners will attend its upcoming March 13-15 Summit to hear from 16 alternative investment sponsors and conduct their own due diligence on the sponsors and the securities offerings they sell on behalf of their financial advisors.  One of the more unique parts of the Blue Vault Summit is the private interaction conducted by the attending Broker Dealers immediately following each sponsor presentation.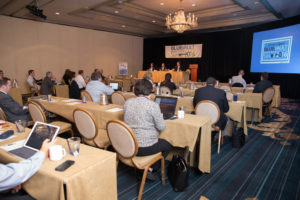 Go Back
Second Annual Blue Vault Broker Dealer Educational Summit 2016
2016 Broker Dealer Educational Summit 2016
Best Due Diligence meeting in the industry. No sales pitches, senior level decision makers, meaningful discussions and the Broker Dealer networking sessions were especially useful. Thanks to Blue Vault for raising the bar!