What percentage of nontraded REIT programs were categorized as being in the Mature LifeStage in Q2 2017?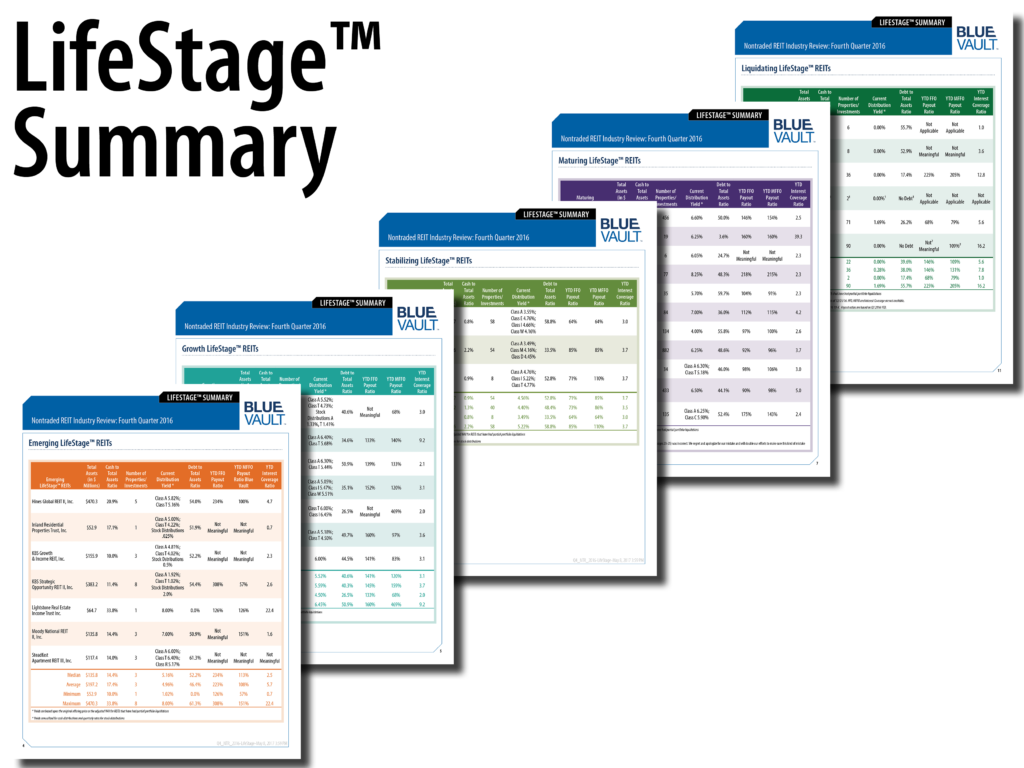 Answer:  67.2%
Blue Vault Subscribers can access the Individual Full-Cycle Summaries on the Blue Vault Subscriber-Only Research page.
Curious about becoming a Blue Vault Subscriber?
Financial advisors contact Dawn McDaniel at Dawn.McDaniel@BlueVaultPartners.com or 678-456-4787.
Product sponsors contact Brooke Heffington at Brooke.Heffington@BlueVaultPartners.com or 678-456-4290.
Contact Betsy Ricks at Betsy.Ricks@BlueVaultPartners.com or 678-456-4640 if you are a:
Broker Dealer
Real estate investment company
Investment bank
Retail investor
Any entity other than a sponsor or financial advisor with a retail book of business

Go Back