What percentage of nontraded REIT programs were categorized as being in the Mature LifeStage in Q2 2017?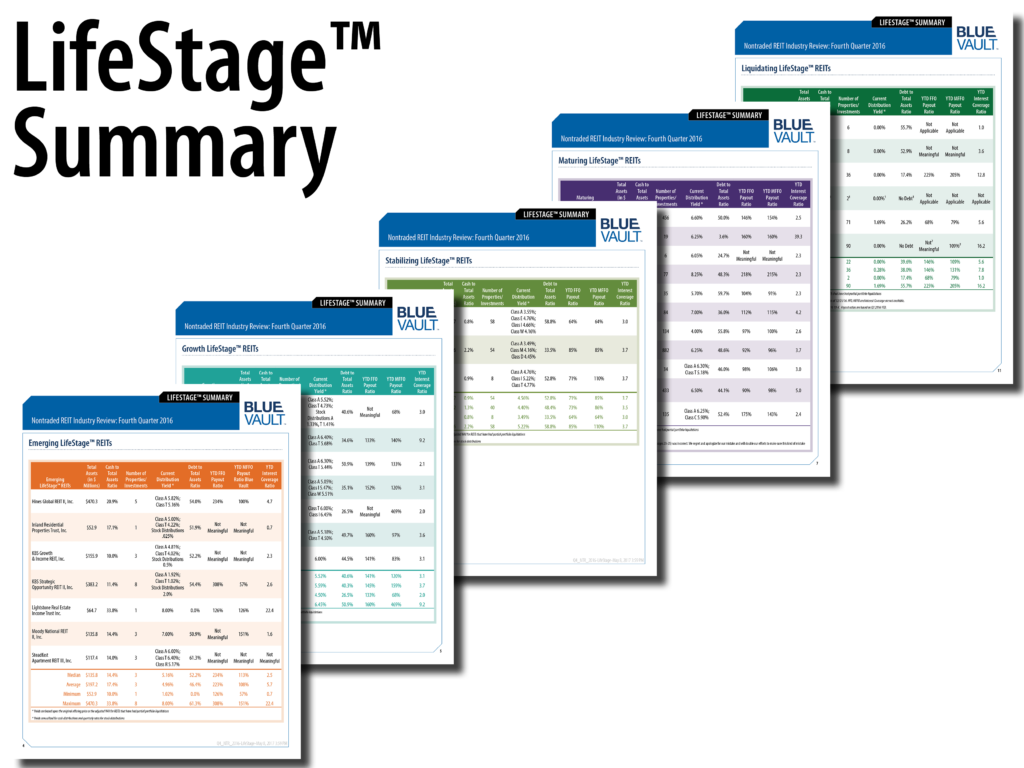 Answer:  67.2%
Blue Vault Subscribers can access the Individual Full-Cycle Summaries on the Blue Vault Subscriber-Only Research page.
Curious about becoming a Blue Vault Subscriber?
Financial advisors contact Dawn McDaniel at Dawn.McDaniel@BlueVaultPartners.com or 678-456-4787.
Product sponsors contact Brooke Heffington at Brooke.Heffington@BlueVaultPartners.com or 678-456-4290.
Contact Betsy Ricks at Betsy.Ricks@BlueVaultPartners.com or 678-456-4640 if you are a:
Broker Dealer
Real estate investment company
Investment bank
Retail investor
Any entity other than a sponsor or financial advisor with a retail book of business
Go Back
Austin Gross
Blue Vault Broker Dealer Educational Summit
Blue Vault has been an important partner to Geneos in providing us and our advisors pertinent information about non-traded products and the industry as a whole. The annual BD Summit is a valuable due diligence experience for any broker dealer."