3 BDCs are currently on our listing or liquidation watch list. Who are the potential BDCs?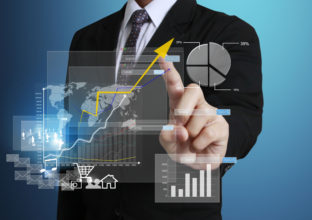 Answer:
1. Corporate Capital Trust – the Board voted on April 3, 2017 for a potential listing and more information should come out in the next 12 months.
2. Business Development Corporation of America – now managed by Benefit Street Partners, recently released an investor presentation that mentioned a goal of positioning the company for a listing or liquidation.
3. FS Investment Corporation II – although no plans have been shared, the company's offering closed in March 2014 and a merger or acquisition by the already listed FS Investment Corporation (FSIC) would make a logical liquidity event.
Go Back
Loreen M. Gilbert, CIMA, AIF, CRC, CLTC – President, WealthWise Financial Services
Blue Vault
Our firm has been using Blue Vault from the first year it was available.
We have found it to be a valuable tool to verify what wholesalers tell us and to dig deep into how the reported investments are really performing.
We appreciate that Blue Vault has expanded its services from initially covering REIT's to now also including BDC's.
Our clients also appreciate that we conduct this additional due diligence on their behalf.