If approved by shareholders, what will the shareholders of Cole Office & Industrial REIT (CCIT II), Inc. ("CCIT II"), Cole Office & Industrial REIT (CCIT III), Inc. ("CCIT III") and Cole Credit Property Trust V, Inc. ("CCPT V") receive in the proposed merger with CIM Real Estate Finance Trust, Inc. ("CMFT")?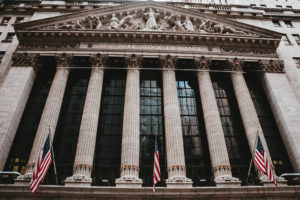 Answer: Subject to the terms and conditions of the merger agreements, CCIT II, CCIT III and CCPT V stockholders would receive, for each share of common stock of the relevant entity held by them, 1.501,1.093 and 2.691 shares, respectively, of CMFT common stock, which is valued at approximately $10.97 per CCIT II share, $7.99 per CCIT III share and $19.67 per CCPT V share, based on CMFT's most recently estimated net asset value per share of $7.31.
Go Back
Loreen M. Gilbert, CIMA, AIF, CRC, CLTC – President, WealthWise Financial Services
Blue Vault
Our firm has been using Blue Vault from the first year it was available.
We have found it to be a valuable tool to verify what wholesalers tell us and to dig deep into how the reported investments are really performing.
We appreciate that Blue Vault has expanded its services from initially covering REIT's to now also including BDC's.
Our clients also appreciate that we conduct this additional due diligence on their behalf.