Of the 4 nontraded REITs in the Blue Vault Liquidating LifeStage, American Finance Trust, InvenTrust Properties, KBS Legacy Partners Apartment Trust, and Lightstone Value Plus Real Estate Investment Trust V, which REIT has the strongest interest coverage ratio??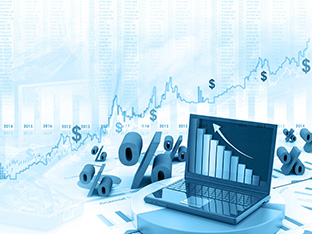 Answer: Of the 4 Liquidating LifeStage REITs, Lightstone Value Plus Real Estate Investment Trust V has the healthiest interest coverage ratio at 7.7X.  However, each of the other 3 Liquidating LifeStage REITs also has what is considered to be a healthy interest coverage ratio; American Finance Trust at 3.4X, Inventrust Properties at 7.0X, and KBS Legacy Partners Apartment Trust at 2.0X.  According to industry analysts, a 2.0X interest coverage ratio, meaning operating income is at least twice interest expense, is generally considered to be in the healthy category.      
Furthermore, while American Finance Trust is paying a distribution yield of 5.20%, its MFFO payout ratio of 131% means it is not covering those distributions completely.
Go Back
Loreen M. Gilbert, CIMA, AIF, CRC, CLTC – President, WealthWise Financial Services
Blue Vault
Our firm has been using Blue Vault from the first year it was available.
We have found it to be a valuable tool to verify what wholesalers tell us and to dig deep into how the reported investments are really performing.
We appreciate that Blue Vault has expanded its services from initially covering REIT's to now also including BDC's.
Our clients also appreciate that we conduct this additional due diligence on their behalf.