What bank rate is the basis for most variable rate debt utilized by nontraded REITs and what will happen in 2021 to change the reference rate for variable rate debt and interest rate swaps?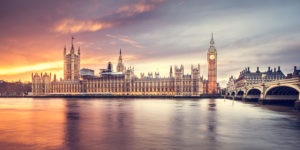 Answer:  Currently, most variable rate debt utilized by nontraded REITs have interest rates based upon LIBOR, the London Interbank Offered Rate. In April 2018, the New York Federal Reserve began publishing the Secured Overnight Financing Rate (SOFR), a rate that regulators hope will eventually be

adopted

to back U.S. dollar-based derivatives and loans. The head of Britain's financial markets regulator said last year that a LIBOR substitute must be in place for banks to use by the end of 2021 and that LIBOR must be replaced because there are not enough transactions underpinning the rates.

Go Back
Loreen M. Gilbert, CIMA, AIF, CRC, CLTC – President, WealthWise Financial Services
Blue Vault
Our firm has been using Blue Vault from the first year it was available.
We have found it to be a valuable tool to verify what wholesalers tell us and to dig deep into how the reported investments are really performing.
We appreciate that Blue Vault has expanded its services from initially covering REIT's to now also including BDC's.
Our clients also appreciate that we conduct this additional due diligence on their behalf.