Which closed nontraded REITs are covering their distributions YTD Q2 2019 with MFFO?
Answer: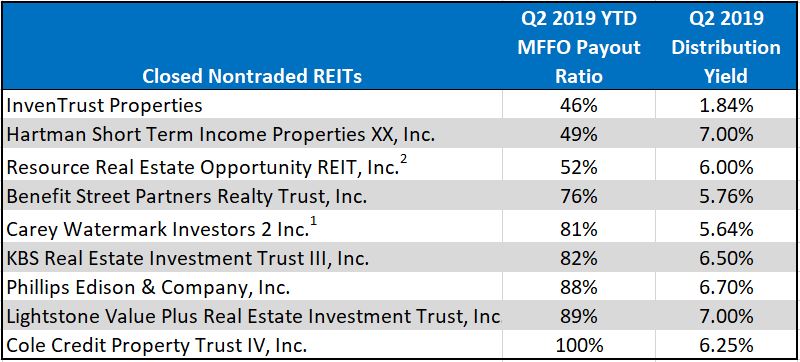 1. Class A shares   2. based on AFFO 
Visit Sponsor pages for additional information: 
InvenTrust Properties
Hartman Short Term Income Properties XX, Inc.
Resource Real Estate Opportunity REIT, Inc.*
Benefit Street Partners Realty Trust, Inc.
Carey Watermark Investors 2 Inc.
KBS Real Estate Investment Trust III, Inc.
Phillips Edison & Company, Inc.
Lightstone Value Plus Real Estate Investment Trust, Inc.
Cole Credit Property Trust IV, Inc.
*based on AFFO
Go Back
James Darren Roberson
August 22, 2017 at The National, the annual NPH Educational Conference
I had no idea this service existed. I could have used it years ago! Great presentation and service!