Which previously nontraded REIT completed its full liquidity event when its last tranche of common shares were converted to listed shares on January 9, 2019?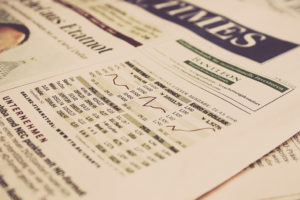 Answer:  American Finance Trust, Inc. ("AFIN") announced on December 20, 2018, that all issued and outstanding shares of its Class B-2 common stock would automatically convert into shares of its Class A common stock on January 9, 2019.  Class A shares trade on the Nasdaq under the ticker symbol AFIN.  The Class B-2 shares represent approximately 25% of AFIN's total outstanding shares. As of the conversion date, 100% of AFIN's common shares became tradeable, completing its full liquidity event.
Go Back
Second Annual Blue Vault Broker Dealer Educational Summit 2016
Broker Dealer Educational Summit 2016
The time (at Blue Vault's 2nd Annual Broker Dealer Educational Summit) proved extremely informative.