Which sponsor of 1031 programs focuses its investments in necessity retail and healthcare properties with long-term net-leases backed by investment-grade corporations?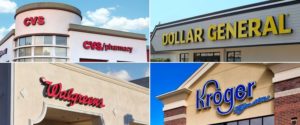 Answer: ExchangeRight's 1031 portfolios typically include net-lease properties with long-term leases to tenants such as CVS, Walgreens, Kroger, Fresenius, BioLife, Tractor Supply, Dollar General, Dollar Tree and Family Dollar.  
Go Back
Thomas E. Burns, III
July 29, 2015
I subscribe to Blue Vault to keep up with the sponsors and their wholesalers! The analysis keeps me up to date with the various portfolios and the way they are managed, including the differences between them.