Which sponsor of DST programs recently announced a fully subscribed Net-Leased Portfolio 40 DST?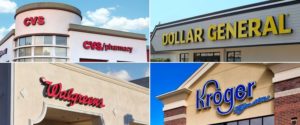 Answer: ExchangeRight has fully subscribed its $99.72 million Net-Leased Portfolio 40 DST offering leased exclusively to national creditworthy tenants serving essential needs, including CVS, Dollar General, Kroger, and Tractor Supply Company.
Go Back
Ramón A. Rivera-Ramos
Blue Vault Nontraded REIT and Nontraded BDC Reviews
Blue Vault helps me to stay well informed on the financial status of both open and closed nontraded REITs and BDCs, so that I can help my clients better understand the product, before they make the decision to invest and after.