Who is the sponsor of Tasty Brands, LP, a tax-advantaged offering focused on acquiring and operating nationally recognized quick service restaurants?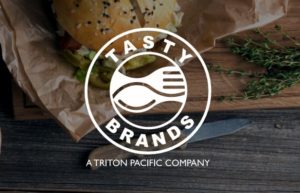 Answer: Triton Pacific is a Los Angeles, CA based private equity firm founded in 2001 and is the sponsor of Tasty Brands, LP. Tasty Brands has rapidly consolidated more than 180 restaurants across 10 states and 30 cities within the Burger King and Pizza Hut systems.
Go Back
I have been using Blue Vault Partners for the past five years.  I have found them to be a valuable, unbiased resource when it comes to evaluating and comparing non-traded REITs.  The reports help me analyze which sponsors are doing a responsible job of managing their offerings.  This allows me to limit my REIT recommendations to only the most competitive products, and then track those REITs throughout their life cycle.