The Weighted Average Cost of Debt for All Nontraded REITs Jumps in Q2 2022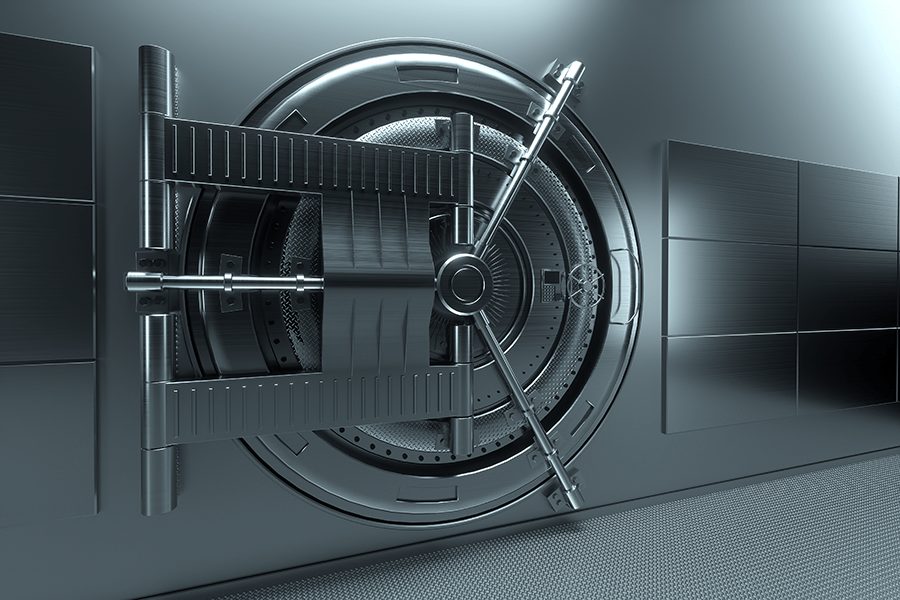 The Weighted Average Cost of Debt for All Nontraded REITs Jumps in Q2 2022
October 26, 2022 | James Sprow | Blue Vault
Using the Blue Vault Database for all Nontraded REITs, we can calculate the weighted average debt for all active Nontraded REITs. Blue Vault began reporting on the weighted average interest rate on NTR debt in Q1 2011. Using that data, we calculated the weighted average cost of debt by using the REIT Total Assets as the weighting for the index made up of all NTRs. The greater the Total Assets on the REIT Balance Sheets, the greater weight given to the REIT in the industry weighted average cost of debt.
The striking result is how the weighted average cost of NTR debt spiked in Q2 2022. The 0.68% jump in the weighted average was the greatest quarter-to-quarter increase in the 44 quarters of data. The average cost of debt for all NTRs increased from 2.84% in Q1 2022 to 3.52% in Q2 2022.
Chart I

Chart II

NAREIT recently published a similar chart for the weighted average cost of debt (weighted average interest rate on debt) for all listed REITs. The chart covers more years, but the data for 2011 thru Q2 2022 shows a similar trend, with a spike in rates in the most recent quarter.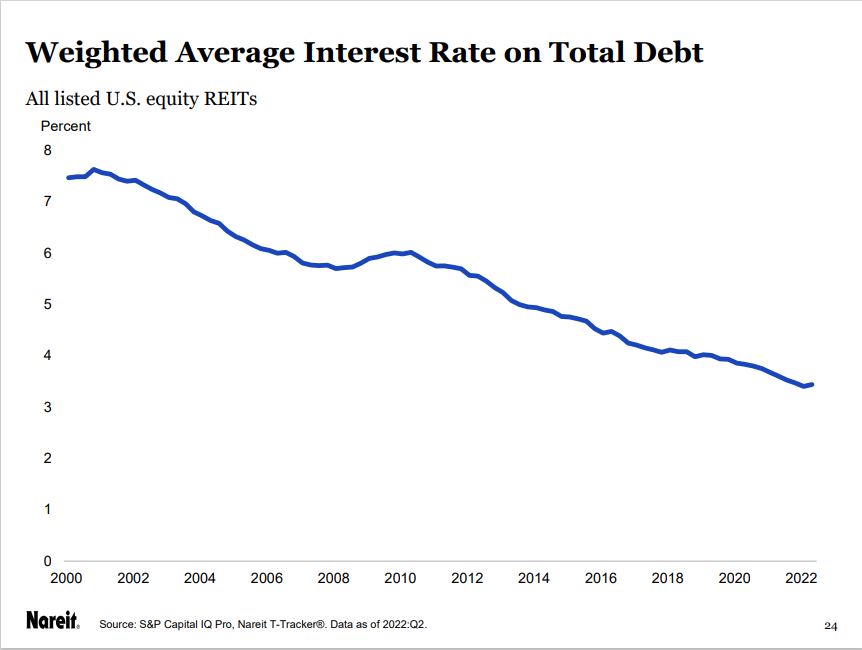 The NAREIT data displays the downward trend in interest rates on all listed U.S. Equity REIT debt, with the recent jump relatively less pronounced when viewing the data going back to 2000.
Nontraded REITs are employing fixed rate debt and two types of hedges to limit the impact of rising interest rates on their cost of borrowing. As of June 30, 2022, approximately 51% of all nontraded REIT debt was at fixed rates, which includes variable rate debt that has been effectively hedged using interest rate swaps and caps to limit increases in rates. The notional value of all interest rate swaps on NTR debt exceeded $30 billion as of June 30, 2022, and capped debt totaled over $28 billion as of that date. These hedging tools reduce the impact of rising rates on the interest cost on NTR debt. That debt totaled $128.2 billion as of June 30, 2022, on total NTR assets of $230.2 billion.
Sources:  Blue Vault Database, NAREIT