Total Returns for NAV REITs Turn Negative in December 2022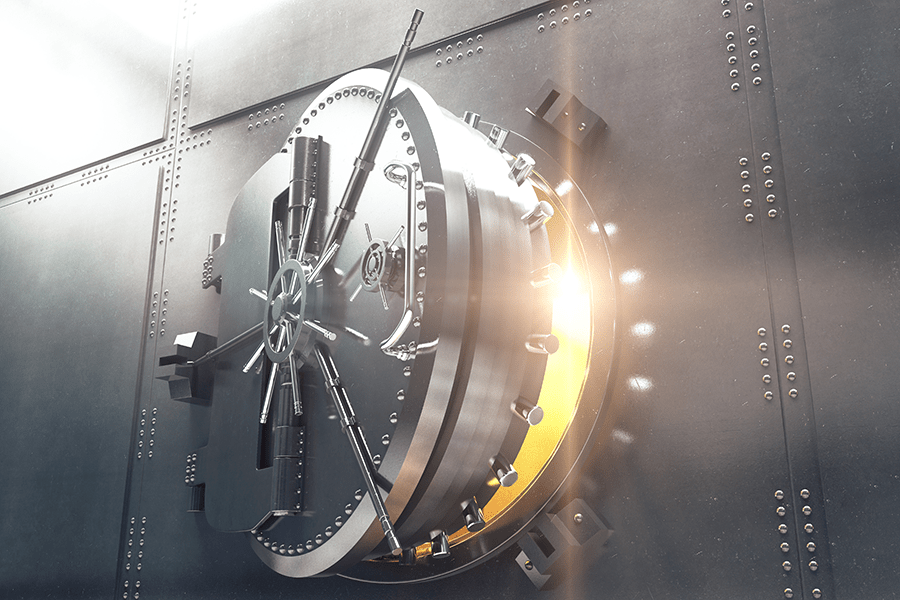 Total Returns for NAV REITs Turn Negative in December 2022
January 24, 2023 | James Sprow | Blue Vault
For the first time since March 2020, the median total return for shares in the continuously offered nontraded REITs (NAV REITs) turned negative in December 2022. The median total monthly return for the 15 NAV REITs in December 2022 was negative 0.95%. Not since the hit of COVID in March 2020 has the median return for NAV REITs been negative. The median total return for NAV REITs with monthly returns during 2022 was 8.76%, a significantly higher total return than for both the S&P 500 (negative 18.11%) and the NAREIT All REITs Index (negative 31.07%).
Chart I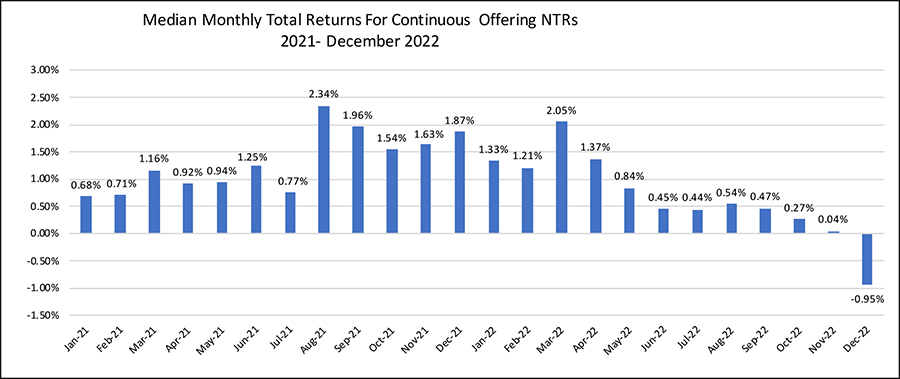 Compared to the returns on the S&P 500 Stock Index, the median total returns to the NAV REIT's was positive in 34 out of 36 months and had much lower volatility month-to-month compared to the S&P 500 Stock Index (negative 16 out of 36 months). The standard deviations, a measure of volatility, were just 0.67% for the median monthly returns to the NAV REITs compared to 6.05% for the monthly S&P 500 total returns. In terms of risk vs. return, the NAV REITs all out-performed the S&P 500 with higher median returns and much lower volatility.
Chart II
The top performers for 2022 for all of the continuously offered nontraded REIT are shown in Chart III. Only one NAV REIT had a negative total return for the year, InPoint Commercial Real Estate Income.
Chart III
The monthly returns for five of the largest NAV REITs are shown in Chart IV. Obviously, beginning in June 2022, those monthly returns dropped considerably. While still positive until November 2022, the total returns fell from their impressive rates through May 2022 to barely positive levels for the next five months and then turned negative in November and December. The distribution yields for the NAV REITs were sufficient to keep the returns positive until November, but for November and December 2022 the fall in NAVs dragged the total returns into negative territory.
Chart IV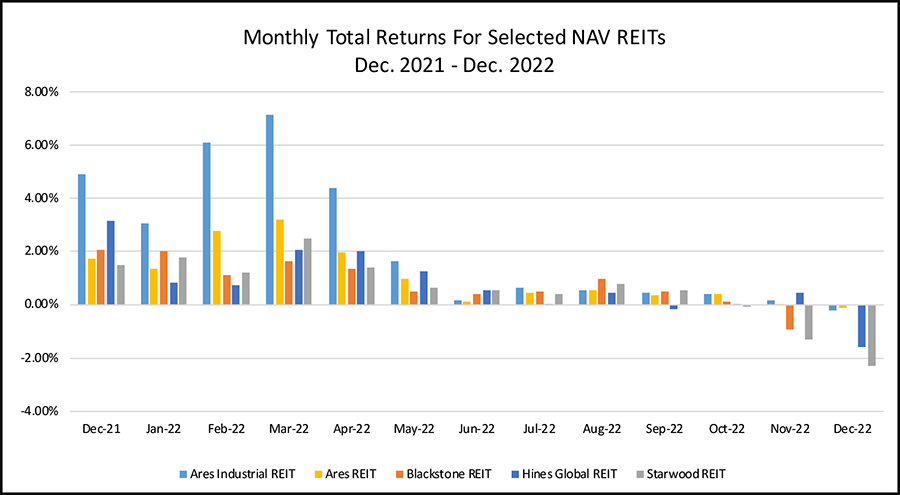 Sources: Individual NAV REIT websites and Blue Vault