Visualizing Blackstone REIT's Recent Capital Raise History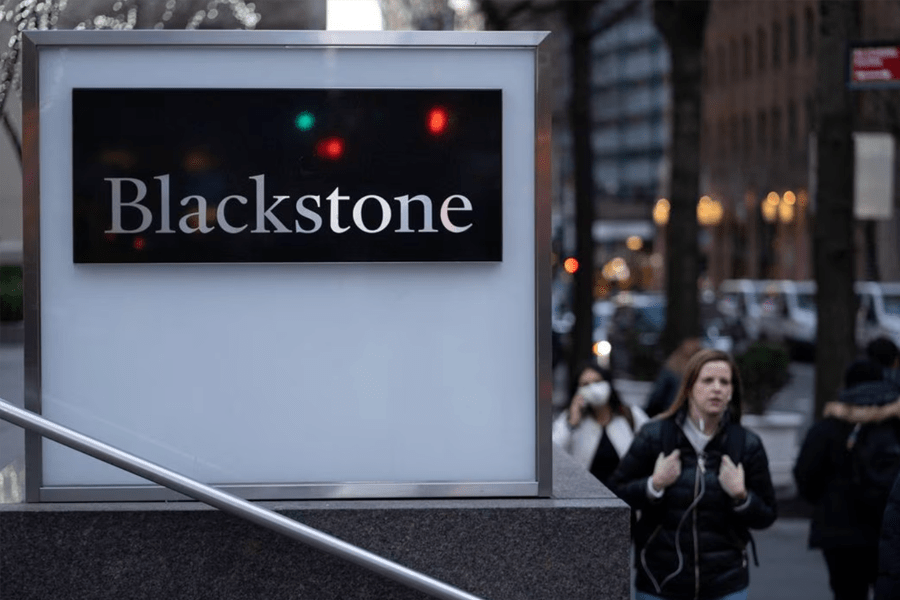 Visualizing Blackstone REIT's Recent Capital Raise History
September 11, 2023 | James Sprow | Blue Vault
Beginning in the fourth quarter of 2022, common stock redemptions by several continuously offered nontraded REIT programs became a major news item for the nontraded REIT industry. Blackstone Real Estate Income Trust, as the largest of the active nontraded REITs with total assets of $138 billion as of June 30, 2023, garnered the most news coverage when common shareholders requests for common stock redemptions exceeded its monthly limit of 2% of NAV for November 2022. Another nontraded REIT, Starwood Real Estate Income Trust, second largest NTR by AUM, also had redemption requests in Q4 2022 that exceeded its monthly and quarterly limits. Interestingly, both Blackstone REIT and Starwood REIT had produced total returns through October 2022 that outperformed public real estate investment trusts.
Net Effects on Blackstone REIT's Common Stock Outstanding
The following chart illustrates the impact of the pandemic on Blackstone REITs capital raise through common stock sales, followed by its strong recovery beginning in Q1 2021, peaking in Q4 2021, and the impact of stock redemptions on the REIT in 2022. Through the first three quarters of 2022, the REIT was able to fulfill all the stock redemption requests. It was in November 2022 that the REIT first faced more redemption requests than it could fulfill within its 2% of aggregate NAV per quarter limits. In Q4 2022, redemptions for the first time exceeded the dollars raised in the REIT's public offering.
CHART I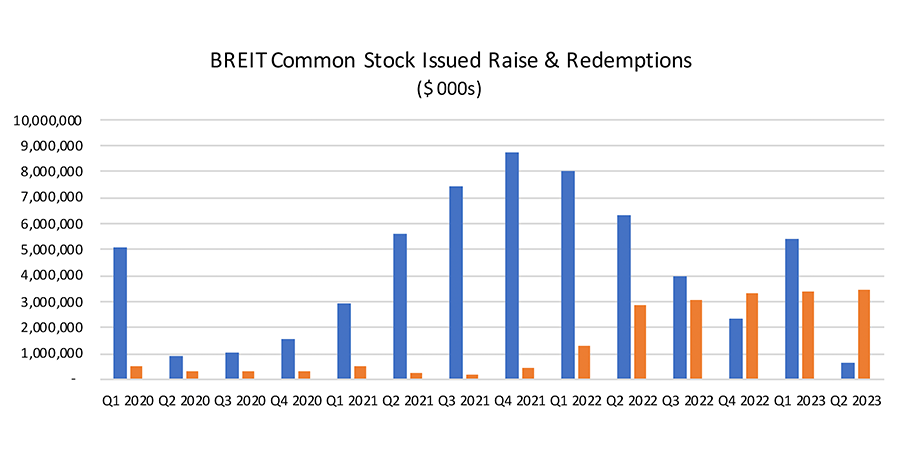 In Chart II, the net effect on Blackstone REIT's capital inflows from common stock issued less the effect of common stock redemptions. In Q4 2022 that net effect was to reduce the common stock outstanding as redemption dollars exceeded the value of common stock issuances. In January 2023, Blackstone announced a $4 billion investment from the University of California. That investment ballooned common stock issuances in Q1 2023. Without it, those Q1 2023 issuances would have been just $1.4 billion before offering costs. Common stock repurchased in Q1 2023 totaled $3.4 billion, illustrating how important the UC California purchase in January became.
CHA RT II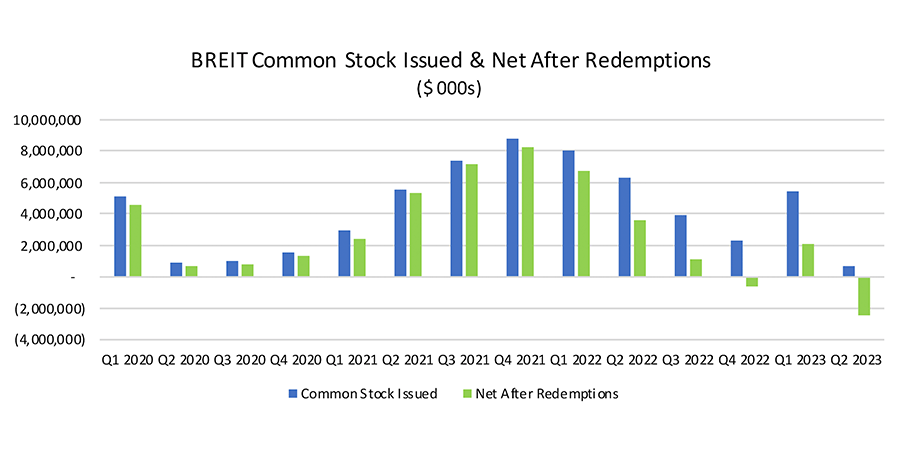 In Chart III we see the long-term effects on the cumulative capital raised by Blackstone REIT when adjusted for offering costs, DRIP proceeds and common stock redemptions.
CHART III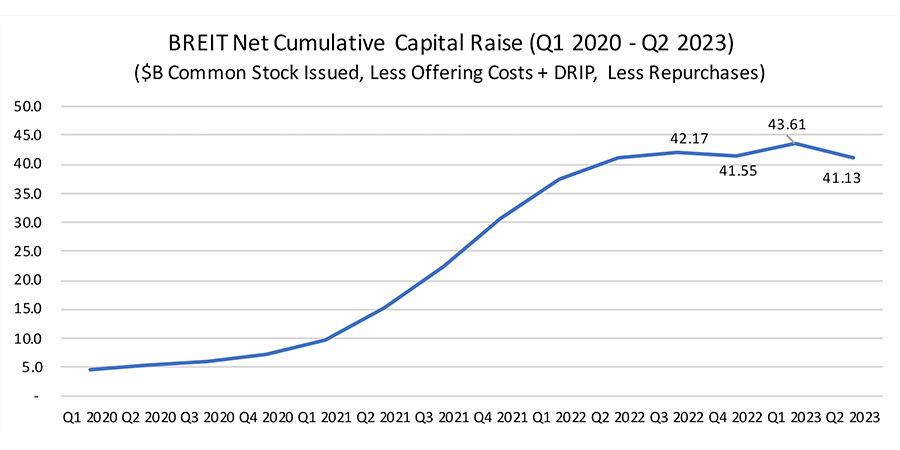 While redemption requests have slowed recently, the net effect on Blackstone REIT's capacity to increase its assets under management since Q2 2022 has been dramatic. The combination of slowing common stock issuances and redemption requests that have hit the quarterly limits since Q4 2022 are constraining the REIT's growth. The infusion of equity from the University of California prevented the REIT from a more severe downturn in equity capital.
Sources: SEC, Blue Vault Database