Carter Validus Mission Critical REIT II, Inc. Acquires $16.2 Million Data Center Property in Arizona
February 16, 2017 | BusinessWire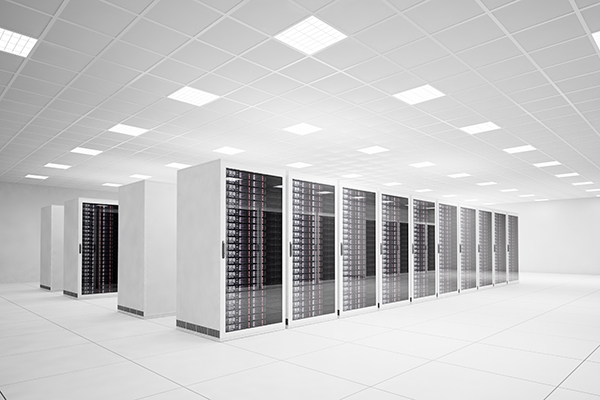 TAMPA, Fla.–(BUSINESS WIRE)–Carter Validus Mission Critical REIT II, Inc. ("CV Mission Critical REIT II"), a non-traded real estate investment trust ("REIT") focused on acquiring data center and healthcare real estate investments, completed the acquisition of the Tempe Data Center property on January 26, 2017, for $16,174,950.
Property Highlights:
This mission-critical network intensive data center facility is 44,244 rentable square feet and is located in the heart of Metropolitan Phoenix in Tempe, Arizona. With redundant power feeds, this asset is located immediately adjacent to the "fiber highway" that runs along Interstate 10, and is minutes from Phoenix Sky Harbor International Airport, downtown Phoenix and downtown Tempe.
Since 1997, the Tempe Data Center has been 100% leased to a national provider of wireless voice, messaging, and data services.
The enterprise shell data center was built in 1977 and substantially remodeled in 1983, 2008, and 2011.
Comprised of 15,000 square feet of white space, 8,711 square feet of office space, and 20,533 square feet of warehouse space, the building is of concrete and steel frame construction with a glass façade surrounding the office portion and includes a 4,355-square-foot mezzanine level.
"We believe the Tempe Data Center's premier location, high fiber connectivity, tenant quality, lease solidity and the critical nature of its operations make it an ideal investment for our portfolio," said John E. Carter, Chief Executive Officer of CV Mission Critical REIT II.
"We are extremely pleased to have acquired this well-tenanted mission critical asset located in a key data center market to further broaden and enhance our real estate portfolio. We believe that acquiring high-quality assets like this allows us to deliver on our promise to continuously diversify our investments and add value for our stockholders," said Michael A. Seton, President of CV Mission Critical REIT II.
About Carter Validus Mission Critical REIT II, Inc.:
Carter Validus Mission Critical REIT II, Inc. is a public, non-traded company headquartered in Tampa, Florida that has elected to be taxed, and believes it qualifies, as a real estate investment trust. Carter Validus Mission Critical REIT II, Inc. intends to acquire mission critical real estate assets located throughout the United States and abroad. Mission critical real estate assets are purpose-built facilities designed to support the most essential operations of tenants. Carter Validus Mission Critical REIT II, Inc. intends to focus its acquisitions on mission critical assets in the data center and healthcare sectors. See www.cvmissioncriticalreitii.com for more information.
Forward-Looking Statements
This press release contains forward-looking statements within the meaning of federal securities laws and regulations. These forward-looking statements are identified by their use of terms and phrases such as "anticipate," "believe," "continue," "could," "estimate," "expect," "intend," "may," "plan," "predict," "project," "should," "will" and other similar terms and phrases, including references to assumptions and forecasts of future results. Forward-looking statements are not guarantees of future performance and involve known and unknown risks, uncertainties and other factors that may cause the actual results to differ materially from those anticipated at the time the forward-looking statements are made. Although CV Mission Critical REIT II believes the expectations reflected in such forward-looking statements are based upon reasonable assumptions, it can give no assurance that the expectations will be attained or that any deviation will not be material. CV Mission Critical REIT II undertakes no obligation to update any forward-looking statement contained herein to conform the statement to actual results or changes in CV Mission Critical REIT II's expectations.
Contacts
Carter Validus
Media Contact:
Stacy Sheedym, 813-316-4292
Marketing Manager
ssheedy@cvreit.com


Learn more about Carter Validus REIT Investment Management Company, LLC on our Sponsor Focus page.
Go Back
Loreen M. Gilbert, CIMA, AIF, CRC, CLTC – President, WealthWise Financial Services
Blue Vault
Our firm has been using Blue Vault from the first year it was available.
We have found it to be a valuable tool to verify what wholesalers tell us and to dig deep into how the reported investments are really performing.
We appreciate that Blue Vault has expanded its services from initially covering REIT's to now also including BDC's.
Our clients also appreciate that we conduct this additional due diligence on their behalf.