---
Cautious Optimism for REITs
Demand is decelerating but still robust.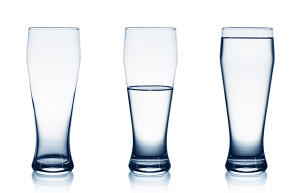 REITWeek 2016, the annual investor forum for the real estate investment trust industry, took place in New York last week. REIT management teams gave nearly 140 presentations, and we left with the following themes and takeaways.
Management teams are positive about underlying demand. Many REITs are still experiencing historically high levels of occupancy, which has helped fuel robust income growth for the past several years. Although this is moderating, there currently isn't a clear catalyst to negatively affect operations dramatically, though long-term demand questions remain for specific asset classes and markets (retail, skilled nursing facilities, Houston).Supply concerns are limited to specific markets and asset classes for now. Markets like Washington, D.C., New York, and San Francisco have elevated levels of new supply in multifamily units and office space. Senior housing construction is still a concern in low-barrier markets. And we heard several times that the United States has too much retail space. Our favorite line was, "Malls aren't overbuilt, they are underdemolished."
Go Back
John E. Moriarty, ChFC
December 2015
I have been in the financial services industry for 20 years and our firm provides an education platform that gets clients to "think differently" about their financial picture.  For many years we have communicated to clients the need to diversify their portfolios using alternative asset classes and more specifically, private non-traded investments.  Due diligence on these types of financial vehicles is essential and when I learned about Blue Vault in 2010, our firm immediately began using their material as a tool to build confidence in the minds of our advisors on which alternatives to recommend to clients.  I am impressed with the way Blue Vault continues to add value to their subscribers and I view their publication as a tremendous resource in today's complex world.