Commercial Loan Originations Declined in the Third Quarter, But the Full-Year Activity Should Be on Par with 2017, MBA Predicts
December 5, 2018 | Kerry Curry | National Real Estate Investor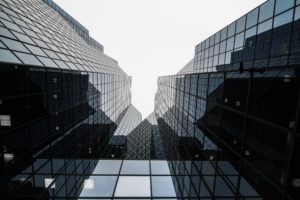 For 2019, the MBA forecasts total commercial/multifamily originations of $541 billion, a 2 percent increase over 2018.
Capital should keep flowing next year, according to Jim Cope, head of production for capital markets at Walker & Dunlop, a commercial real estate services and finance firm. "As long as interest rates don't get out of control, capital flows will continue to be strong in 2019," Cope says. Bethesda, Md-based Walker & Dunlop was the nation's 10th largest commercial real estate lender during the first half of 2018, according to data from Real Capital Analytics (RCA), a New York City-based research firm. "We are not hearing that anybody is pulling back in allocations for 2019," Cope notes.
Fewer refinancings may have driven the decline in third quarter origination activity, according to Christopher Moyer, managing director with the equity, debt and structured finance team in the New York office of real estate services firm Cushman & Wakefield.
Go Back
James Darren Roberson
August 22, 2017 at The National, the annual NPH Educational Conference
I had no idea this service existed. I could have used it years ago! Great presentation and service!