Cove Capital Investments Completes the Purchase of 191,000 Square Foot Value-Add Retail Center in Waco, TX for Its Debt-Free "Cove Parkdale Commons Opportunity 62 DST"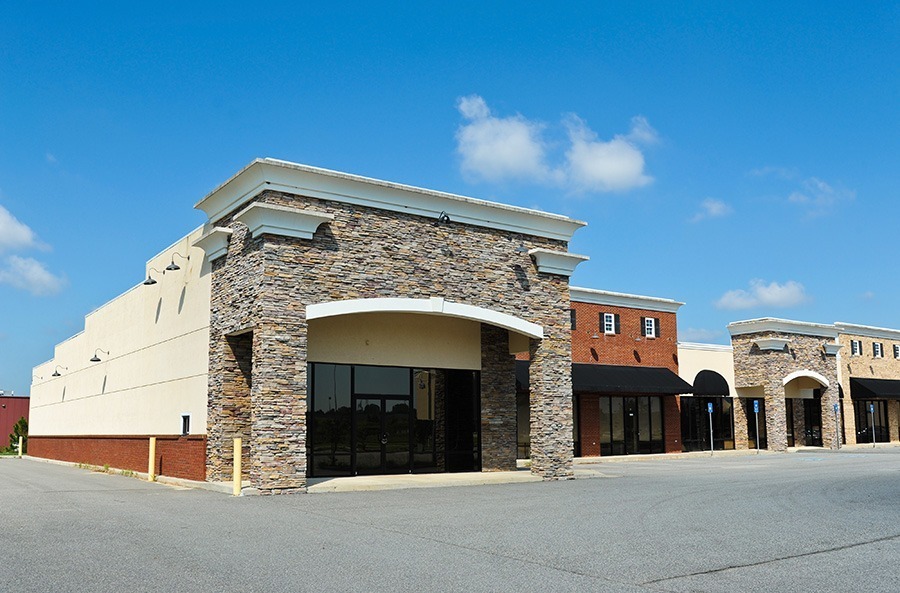 Cove Capital Investments Completes the Purchase of 191,000 Square Foot Value-Add Retail Center in Waco, TX for Its Debt-Free "Cove Parkdale Commons Opportunity 62 DST"
February 14, 2023 | Cove Capital Investments, LLC
Cove Capital continues to acquire high-quality unleveraged/debt-free assets to its growing list of DST offerings designed to generate potential monthly cash flow, mitigate risk associated with lender financing, and provide investors with multiple exit strategies.
Cove Capital Investments, LLC, a private equity real estate firm, and DST sponsor company, specializing in debt-free Delaware Statutory Trust 1031 exchange-eligible assets as well as other real estate investment offerings, announced today it has completed the purchase of the 191,559 square foot Parkdale Commons retail center located in Waco, TX and anchored by one of Hobby Lobby's retail stores. The new acquisition will be part of the Firm's "Cove Parkdale Commons Opportunity 62 DST."
"Cove Capital continues to grow our base of accredited investors and industry appeal for our portfolio of high-quality, debt-free DSTs and real estate fund investments. This latest value-add retail center is an excellent addition to Cove Capital's growing list of debt-free 1031/DST investment options. We would especially like to thank all of the members of the Cove selling group over the years which includes Broker/Dealers, Registered Representatives and RIAs for their support and trust in Cove Capital," said Dwight Kay, Managing Member and Co-Founder of Cove Capital Investments.
According to Kay, the center is anchored by Hobby Lobby, and strategically located in the primary retail node of the West Waco market that is surrounded by a large concentration of national retailers including Target, Walmart, Tractor Supply, Academy Sports, Lowe's and Home Depot.
"Hobby Lobby is an industry-leading retailer offering more than 70,000 arts, crafts, hobbies, home décor, Holiday, and seasonal products. They operate approximately 900 stores across the nation that average 55,000 square feet in size. According to their website, Hobby Lobby is included in Forbes' annual list of America's largest private companies, carries no long-term debt and is the largest privately owned arts-and-crafts retailer in the world with over 43,000 employees operating in 47 states," said Kay.
Kay included that in addition to the main anchor tenant, the center boasts a strong roster of other national tenants as well.
"Parkdale Commons showcases a balanced and compatible list of national and local tenants including dd's Discount, True Value Hardware, Drug Emporium 99 Cents Only and regional players like Clicks Billiards and Dickeys BBQ. In addition, the retail center is located within a dense retail corridor that includes other major retailers as Target, Walmart, Lowes, Home Depot, Tractor Supply, Dick's, Academy Sports, Burlington, JCPenney, Dillards, and H-E-B. On top of that, Parkdale Commons is also located just six miles from Baylor University, home to more than 19,300 students, and boasts a traffic count of 35,918 cars daily," said Kay.
Chay Lapin, Managing Member and Co-Founder of Cove Capital Investments explained that the Coveacquisitions team has developed a detailed business plan for Cove Parkdale Commons 62 DST.
"Cove Capital has developed an extensive strategy to add value to the property in an effort to create equity growth and appreciation potential for our investors. The value add strategy includes renewing and extending certain leases, marking current under
market leases to market, re-tenanting certain leases, an extensive leasing and marketing program to fill vacant space as well as a capital improvement and property curb appeal enhancement program. Cove Capital believes this multi-pronged value-add strategy will potentially drive the assets value," said Lapin.
About Cove Capital Investments
Cove Capital Investments is a private equity real estate firm and DST sponsor company providing accredited investors access to 1031 exchange eligible Delaware Statutory Trust properties as well as other real estate investment offerings. The Cove Capital team consists of Acquisitions, Asset Management, Accounting, Due Diligence, In-House Counsel, Investor Relations, Marketing and Capital Markets. Cove Capital maintains a robust current inventory of DST and private equity real estate offerings potentially available to investors. Cove Capital Investments has sponsored over 1.5 million square feet of 1031 DST and real estate offerings in the multifamily, net lease, industrial and office sectors. The principals of Cove Capital Investments seek to invest alongside investors in each of their offerings.
For further information, please visit www.covecapitalinvestments.com or contact Cove Capital at (877) 899-1315 and via email at info@covecapitalinvestments.com.
* Past performance is not a guarantee of future results. This material does not constitute an offer to sell nor a solicitation of an offer to buy any security. Such offers can be made only by the confidential Private Placement Memorandum (the "Memorandum"). Please read the entire Memorandum paying special attention to the risk section prior to investing. This correspondence contains information that has been obtained from sources believed to be reliable. However, Cove Capital Investments, LLC does not guarantee the accuracy and validity of the information herein. Investors should perform their own investigations before considering any investment. IRC Section 1031, IRC Section 1033 and IRC Section 721 are complex tax codes therefore you should consult your tax or legal professional for details regarding your situation. This material is not intended as tax or legal advice. There are material risks associated with investing in real estate, Limited Liability Company owned (LLC) properties, LLC interests, Delaware Statutory Trust (DST) properties, and real estate securities including illiquidity, tenant vacancies, general market conditions and competition, lack of operating history, interest rate risks, the risk of new supply coming to market and softening rental rates, general risks of owning/operating commercial and net lease properties, short term leases associated with net lease properties, financing risks, potential adverse tax consequences, general economic risks, development risks and long hold periods. There is a risk of loss of the entire investment principal. Past performance is not a guarantee of future results. Potential cash flow, potential returns and potential appreciation are not guaranteed. For an investor to qualify for any type of investment, there are both financial requirements and suitability requirements that must match specific objectives, goals and risk tolerances. Nothing contained in this material, including in this
disclosure or in any other disclosure in this message, constitutes tax, legal, insurance or investment advice, nor does it constitute a solicitation or an offer to buy or sell any security or other financial instrument. Securities offered through FNEX Capital, member FINRA, SIPC.