Feb 2, 2016 | Bendix Anderson | National Real Estate Investor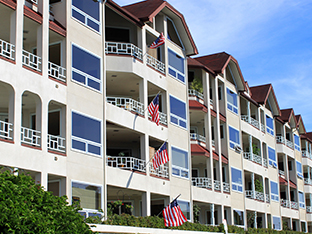 International buyers are planning another huge year of investment in U.S. apartment properties, according to the 24th annual survey of the members of the Association of Foreign Investors in Real Estate (AFIRE).
"The investment opportunity is the United States, itself," says James A. Fetgatter, chief executive of AFIRE. "The real estate fundamentals are sound; the economy continues to remain strong; there are opportunities across all sectors of the real estate spectrum and in both gateway and secondary cities."
International enthusiasm for apartment buildings in the U.S. will build on the huge investments foreigners made in such properties in 2015.
"No one plans a major decrease"
Go Back
John E. Moriarty, ChFC
December 2015
I have been in the financial services industry for 20 years and our firm provides an education platform that gets clients to "think differently" about their financial picture.  For many years we have communicated to clients the need to diversify their portfolios using alternative asset classes and more specifically, private non-traded investments.  Due diligence on these types of financial vehicles is essential and when I learned about Blue Vault in 2010, our firm immediately began using their material as a tool to build confidence in the minds of our advisors on which alternatives to recommend to clients.  I am impressed with the way Blue Vault continues to add value to their subscribers and I view their publication as a tremendous resource in today's complex world.