Feb 2, 2016 | Bendix Anderson | National Real Estate Investor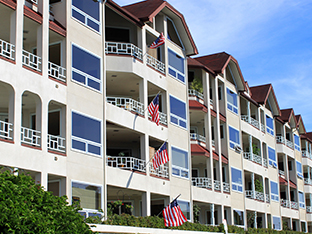 International buyers are planning another huge year of investment in U.S. apartment properties, according to the 24th annual survey of the members of the Association of Foreign Investors in Real Estate (AFIRE).
"The investment opportunity is the United States, itself," says James A. Fetgatter, chief executive of AFIRE. "The real estate fundamentals are sound; the economy continues to remain strong; there are opportunities across all sectors of the real estate spectrum and in both gateway and secondary cities."
International enthusiasm for apartment buildings in the U.S. will build on the huge investments foreigners made in such properties in 2015.
"No one plans a major decrease"
Go Back
I have been using Blue Vault Partners for the past five years.  I have found them to be a valuable, unbiased resource when it comes to evaluating and comparing non-traded REITs.  The reports help me analyze which sponsors are doing a responsible job of managing their offerings.  This allows me to limit my REIT recommendations to only the most competitive products, and then track those REITs throughout their life cycle.