Grocery-Anchored Retail is Stronger Than Ever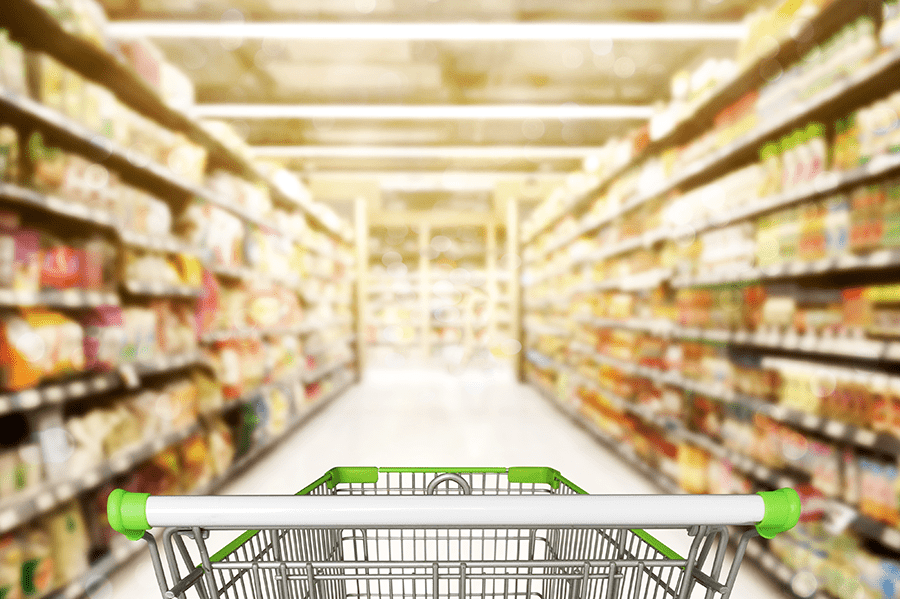 Grocery-Anchored Retail is Stronger Than Ever
April 25, 2022 | Jack Rogers | GlobeSt.com
The growth of grocery e-commerce sales, which surged from a pre-pandemic total of $66.5B to $122.4B in 2021, will continue to expand exponentially to more than $240B by the end of 2025, JLL's latest Grocery Tracker report predicts.
But the rapid expansion of e-commerce, which has taken the wind out of indoor mall property values, is not expected to diminish the demand for grocery-anchored, open-air shopping centers.
According to JLL's latest Grocery Tracker report, grocery-anchored retail had the largest share of retail property acquisitions in 2021, totaling $13.3B in sales. Last year saw a record number of grocery-anchored retail property transactions with 735 total trades, 13 more than the previous record set in 2014, the report said.
Public REITs jumped into the market for grocery-anchored retail in a big way in 2021, led by Kimco's $425M acquisition of Jamestown's Grocery & Growth Collection. As a result of increased demand for grocery-anchored retail, the market saw a cap-rate compression of nearly 50 bps last year from 2019 levels, JLL said.
Groceries in general were the big winners during the pandemic, with sales topping $800B last year, a 16% increase. According to CBRE, grocery-anchored shopping centers in 4Q 2021 recorded their second-most active quarter in a decade.
Investor interest in grocery-anchored shopping centers has intensified during 1Q 2022.
Major players in the open-air retail sector raced to acquire portfolios of their competitors, aiming for national hegemony in the red-hot market for shopping centers and strip malls built around neighborhood groceries.
Bethesda, MD-based First Washington Realty, which specializes in convenience and necessity retail properties, on March 31 closed a $3B deal to acquire Donahue Schriber Realty Group (DSRG), a private REIT based in Costa Mesa, CA with a portfolio of 47 grocery-anchored shopping centers along the West Coast.
According to the REIT, the merged portfolios will become a leading private, open-air real estate investor and operator in the US, with more than 150 neighborhood shopping centers encompassing more than 20M SF and 3,600 tenants across 22 states and the District of Columbia.
The combined portfolios will operate under the First Washington Realty banner. First Washington's offices will expand to include DSRG offices in Orange County, San Diego, Portland and Sacramento. The sale included an office building in Orange County.
Bloomberg reported that FWR acquired the REIT in partnership with the California Public Employees Retirement System. According to reports, DSRG's largest investors are JPMorgan Chase and the New York State Teachers' Retirement System.
FWR has been targeting properties in high-income neighborhoods that are already built out in terms of grocery-anchored shopping centers.
Washington DC-based retail owner and operator Edens announced this month that it's purchased eight grocery-anchored shopping centers on the West Coast.