Healthcare Trust Announces Quarterly Stock Dividend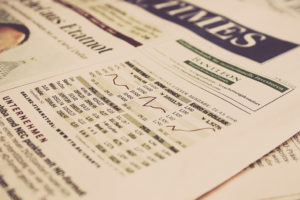 January 6, 2020 | James Sprow | Blue Vault
On January 4, 2021, Healthcare Trust, Inc. (the "Company") announced the declaration of a quarterly stock dividend of 0.01349 shares of the Company's common stock, $0.01 par value per share (the "Common Stock"), on each share of the Company's outstanding Common Stock. The stock dividend is payable on January 15, 2021, to holders of record of the Company's Common Stock at the close of business on January 11, 2021.
As previously announced, dividends authorized by the Company's board of directors on the Company's shares of Common Stock will be paid on a quarterly basis in arrears in shares of the Company's Common Stock valued at the Company's estimated per share net asset value of Common Stock in effect on the applicable date, which is currently $15.75 per share, based on a single record date to be specified at the beginning of each quarter. The number of shares to be so issued will continue to be based on a per share amount equal to $0.85 per annum. Please see the Company's Current Report on Form 8-K filed with the SEC on April 3, 2020, for a full description of the determination of the Company's current estimated per share net asset value of Common Stock and related assumptions, qualifications, and limitations.
Source:  SEC
Go Back
James Darren Roberson
August 22, 2017 at The National, the annual NPH Educational Conference
I had no idea this service existed. I could have used it years ago! Great presentation and service!