SC Distributors Hires Kara Howard as Vice President of National Accounts
September 17, 2021 | SC Distributors, LLC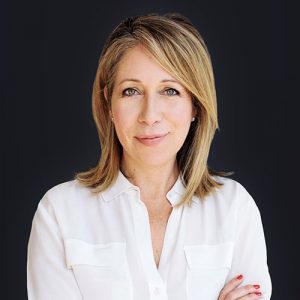 SC Distributors, LLC, a premier wholesale distributor of alternative investment offerings, has announced the hiring of Kara Howard as Vice President of National Accounts. "We're delighted to add an experienced professional like Kara to our organization," said Pat Miller, President of SC Distributors. "She has an outstanding track record of developing and maintaining high-quality relationships with a wide variety of our valued RIA and Broker/Dealer partners."
Kara has over 17 years of experience in the alternative investment space and joins SC Distributors from MBD Solutions, where, as a Partner, she was responsible for bringing on new product sponsors and helping them raise capital through diverse distribution channels. Kara was responsible for helping clients with product development, marketing, sales, and national accounts. Before her time at MBD Solutions, Kara held similar management roles with Ascendant Capital, S2K Financial, RC Securities, Bluerock Real Estate, Lightstone Securities, and Cole Companies.
"Kara's is a highly respected leader with longstanding relationships, and we're excited to welcome her to our National Accounts team," added Alex MacGillivray, National Sales Manager at SC Distributors.
About SC Distributors
SC Distributors, together with its affiliated company Strategic Capital Fund Management, share a common goal of creating, managing, and distributing alternative investment solutions that are characterized by cutting-edge asset classes and distinct product structures. Together, the companies are dedicated to providing financial advisors and their clients with compelling investment funds designed to play a strategic role in helping to build a diversified investment portfolio. Since its inception, SC Distributors has raised nearly $5 billion in investor capital for a variety of investment offerings.
Go Back
Second Annual Blue Vault Broker Dealer Educational Summit 2016
Broker Dealer Educational Summit 2016
The Blue Vault Summit could not have been more perfectly timed. This gathering of the Broker Dealer and Sponsor communities provided insightful and open discussion from several vantage points. These conversations are paramount, especially in a time of significant regulatory change.