Self-Storage REITs Remain Appealing
March 24, 2017 | by Michele Lerner | REIT.com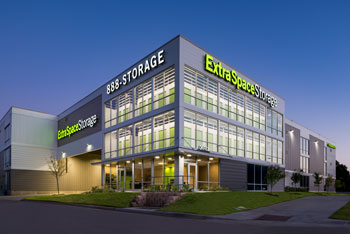 Following a banner year in 2015, self-storage REITs cooled off in 2016. Returns for the sector were down 8.14 percent for the year, compared with an increase of 9.3 percent overall for the FTSE NAREIT All REIT Index.
However, executives and analysts point out that the underlying fundamentals of this recession-resistant sector remain appealing.
"Self-storage REITs likely had as good a year, if not better, in 2016 than the preceding two or three years in terms of average occupancy rates, same store sales, net operating income (NOI) and funds from operations per share," says Christopher Marr, CEO of CubeSmart (NYSE: CUBE). "However, our share prices had the worst performance in as long as I can remember. Our previously outstanding rates of internal growth started to slow during the second half of the year, and that deceleration worried investors."
Go Back
John E. Moriarty, ChFC
December 2015
I have been in the financial services industry for 20 years and our firm provides an education platform that gets clients to "think differently" about their financial picture.  For many years we have communicated to clients the need to diversify their portfolios using alternative asset classes and more specifically, private non-traded investments.  Due diligence on these types of financial vehicles is essential and when I learned about Blue Vault in 2010, our firm immediately began using their material as a tool to build confidence in the minds of our advisors on which alternatives to recommend to clients.  I am impressed with the way Blue Vault continues to add value to their subscribers and I view their publication as a tremendous resource in today's complex world.