Strategic Realty Trust, Inc. Acquires Silver Lake Retail Property in L.A
January 12, 2017 | James Sprow | Blue Vault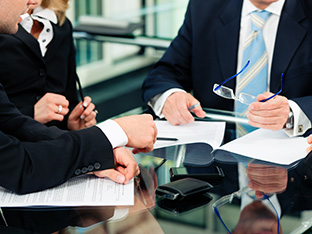 Strategic Realty Trust, Inc., through an indirect subsidiary, entered into a Purchase and Sale Agreement dated November 21, 2016 with Sunset Triangle Investors, LLC, a California limited liability company, to purchase a retail property located in the Silver Lake neighborhood of Los Angeles, California.
On January 11, 2017, pursuant to the terms of the Purchase and Sale Agreement, the Company closed on the purchase of the Silver Lake Property. The Silver Lake Property totals 10,497 square feet of retail space and is currently 100% leased to multiple tenants. The purchase price was $13.3 million subject to customary closing costs and proration adjustments. The Company funded the purchase of the Silver Lake Property using borrowings under its Amended and Restated Revolving Credit Facility with KeyBank.
Go Back
Matthew C. Strife
Blue Vault Services
Blue Vault's services are without question great resources for the review of the nontraded products offered.