Strategic Storage Trust II Acquires Five Toronto Self Storage Properties via Merger
February 9, 2017 | by James Sprow | Blue Vault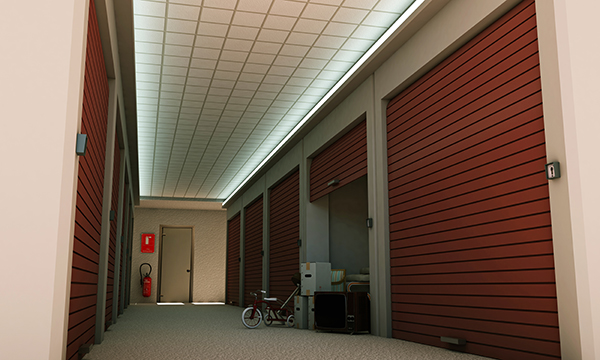 On February 1, 2017, Strategic Storage Trust II, Inc. (SSTII) acquired a portfolio of five self storage properties consisting of an aggregate of approximately 460,400 rentable square feet and 4,010 units located in the greater Toronto, Canada metropolitan area. The acquisition was via a merger with Strategic Storage Toronto Properties REIT, Inc. (SS Toronto), a subsidiary of the REIT's sponsor. At the time of the merger, each share of common stock of SS Toronto was automatically converted into the right to receive $11.0651 USD in cash and 0.7311 Class A Units of Strategic Storage Operating Partnership II, L.P.
SSTII paid an aggregate of approximately $7.3 million USD in cash consideration and issued approximately 483,197 Class A Units to the common stockholders of SS Toronto, consisting of a subsidiary of SmartStop Asset Management, LLC, which is the sponsor of SSTII, and SS Toronto REIT Advisors, Inc., an affiliate of the sponsor.
The REIT acquired the Toronto Portfolio in the merger subject to approximately $50.1 million CAD in outstanding debt and also paid approximately $33.1 million USD to an affiliate of Extra Space Storage, Inc. as repayment of outstanding debt and accrued interest owed by SS Toronto.
Strategic Storage Trust II, Inc. reported sales of its Class A and Class T shares in its initial public offering of over $17 million in January, 2017, according to Blue Vault Partners.

Click here to learn more about SmartStop Asset Management, LLC.
Go Back
Gregory De Jong, CFP, Co-Founder of Paragon Advisors, LLC.
Blue Vault is just what advisors need to size up the different offerings in the nontraded REIT market. Just as importantly, it's what the industry needs to encourage best practices among REITs.