The top six trends that impact tech CRE strategy
December 14, 2017 | JLL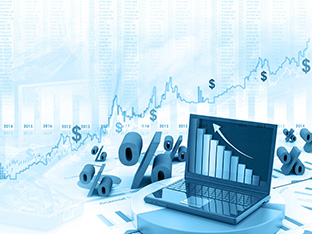 These will impact real estate decisions in 2018 and beyond.
Talent is the target
As the economy continues to expand, competition for the best and brightest is at an all-time high—and it won't be slowing any time soon.
Take a look at job openings. On one hand, the numbers are very uplifting. Job openings hit a new record in October at 6.2 million, with no signs of a slowdown. On the other hand, low unemployment (4.2 percent) paired with low labor force participation (63.1 percent) are hurdles for the economy at large, and employers are getting increasingly more creative. Because of this, we expect to see more corporate expansions in secondary and tertiary markets. This should continue to spur tech clustering and allow smaller startups to stay local in the future.
Cost is irrelevant
Well, that's not exactly true… and we all know good financial decision-making is key to smart growth. But the future of work is changing, and making good investments in the workplace is increasingly critical to a company's success. The adage "it's all about location" is truer now more than ever, but equally critical to the real estate discussion is the human experience.
Go Back
Ramón A. Rivera-Ramos
Blue Vault Nontraded REIT and Nontraded BDC Reviews
Blue Vault helps me to stay well informed on the financial status of both open and closed nontraded REITs and BDCs, so that I can help my clients better understand the product, before they make the decision to invest and after.