U.S. Mortgage Default Risk Index Falls 9.1% Over Last 12 Months
March 21, 2018 | James Sprow | Blue Vault
A mortgage default risk index that uses internet search queries such as "foreclosure help" and "mortgage help" that was developed by Chauvet, Gabriel and Lutz in 2016 and is called the "MDRI" has decreased 9.1% over the last 12 months according to the UCLA Ziman Center for Real Estate.
"As the U.S. economy and housing markets have continued to pick up steam, household Mortgage Default Risk (MDRI) has fallen 9.1 percent over the last year. Mortgage Default Risk is also low across U.S. housing markets as the impacts of the Great Recession have nearly dissipated."
"The MDRI – Mortgage Default Risk Index – is a unique search query-based index of mortgage default risk in key U.S. housing markets. Using extensive real-time and broad-based data from Google, the MDRI compiles information from Internet search query for terms such as "foreclosure help" and "government mortgage assistance" to formulate the index. The MDRI uses a much larger number of observations than traditional indexes and accordingly can be estimated for a large number of metropolitan areas and at high frequencies.  The ability of the MDRI to predict such outcomes as housing returns, mortgage delinquencies, and subprime credit default swaps has been demonstrated in peer-reviewed academic research (see, "Mortgage Default Risk: New Evidence from Internet Search Queries", Journal of Urban Economics, Volume 96, November 2016, Pages 91-111).
The MDRI is updated regularly and published by the UCLA Ziman Center for Real Estate in the UCLA Anderson School of Management. It was developed by Professors Marcelle Chauvet, Stuart Gabriel, and Chandler Lutz."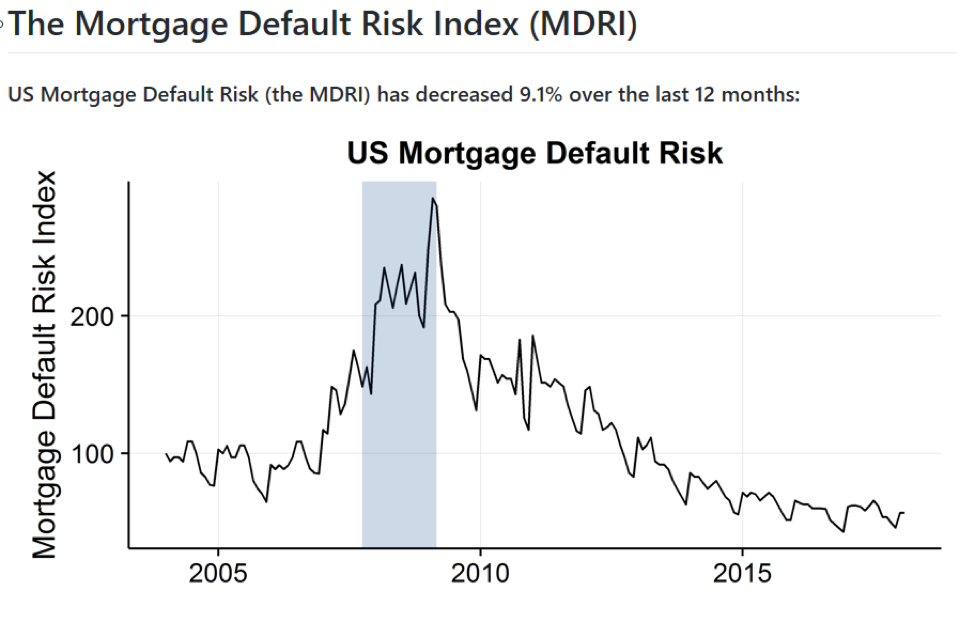 Go Back
Austin Gross
Blue Vault Broker Dealer Educational Summit
Blue Vault has been an important partner to Geneos in providing us and our advisors pertinent information about non-traded products and the industry as a whole. The annual BD Summit is a valuable due diligence experience for any broker dealer."