US Hotel Occupancy Drops Slightly from Past Week – STR
September 20, 2021 | S&P Global Market Intelligence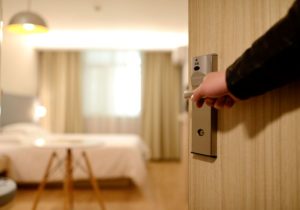 U.S. hotel performance for the week ended September 11 slightly declined from the previous week, but performance levels were solid on an absolute basis amid the Labor Day and Rosh Hashanah holidays during the week, according to data from STR, which tracks the hospitality industry.
Occupancy, when measured against the comparable week in 2019, reached 60.0%, down 13.6%. Average daily rate (ADR) hit $130.82 and revenue per available room (RevPAR) for the week was at $78.46, reflecting declines of 1.4% and 14.8%, respectively.
Of the top 25 markets, Tampa, Fla., saw the highest occupancy gain, up 0.3% to 61.5%, compared to the same week in 2019. San Francisco/San Mateo, Calif., recorded the biggest drop in occupancy at 49.4%, down 44.6%.
Miami posted the biggest ADR growth at $171.02, up 30.4%. San Francisco/San Mateo reported the largest RevPAR deficits, down 64.6% at $80.64, followed by Washington, D.C., at $62.26, representing a 55.8% drop.
Go Back
Matthew C. Strife
Blue Vault Services
Blue Vault's services are without question great resources for the review of the nontraded products offered.